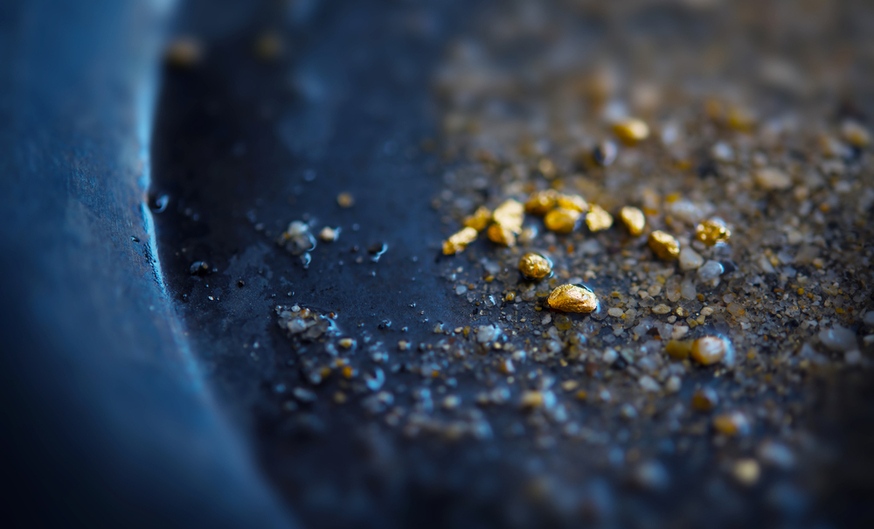 Source: optimarc, Shutterstock.com
Shares of Toronto-based junior gold miner 1911 Gold Corporation (TSX: AUMB) rose 6 cents on Thursday after the company reported new results from its phase 1 exploration drilling program at its Rice Lake project in Manitoba.
The company intersected grades including 26.42 grams of gold per tonne (g/t Au) over 2.03 metres and 43.27 g/t Au over 0.65 metres at the previously untested Tinny Shear target, 9.29 g/t Au over 2.55 metres at the also-untested Cougar target, and 2.17 g/t Au over 12.22 metres at the Bidou South target.
It's the company's second set of results from Rice Lake, which began drilling the project in November. In the last round of assays, 1911 intersected grades including 9.40 g/t Au over 0.7 and 2.64 g/t Au over 2.5 metres at the Bidou target, and 1.48 g/t Au over 1.6 metres at the Midway target.
"We continue to be strongly encouraged by results from the Phase 1 exploration drilling program, given that every drillhole completed to date on our previously-untested targets has produced gold intercepts, many including high-grade gold," said Dr. Scott Anderson, 1911's vice president of exploration. "These results provide considerable scope for follow-up during the 2020 field season and Phase II drilling, presently in planning for 2020-2021."
In the release, 1911 also added that field crews have also initiated work to survey and map the company's True North site in Bisset, Manibota, presumably prepping for a future drill program.
Since beginning exploration at Rice Lake, 1911's stock has jumped 15.5 cents to 40.5 cents per share.