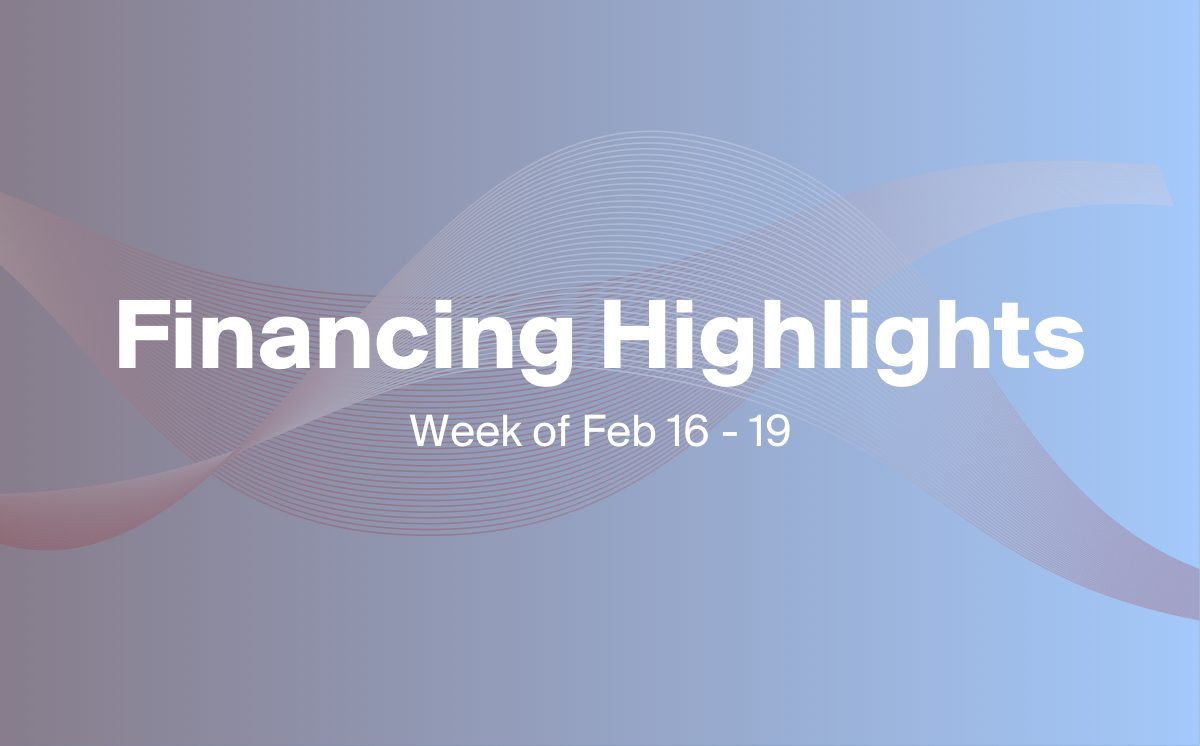 As cold fronts sweep across North America this short workweek, capital continues to flow. Here, we bring you this week's most interesting financings, including deals from an organic cannabis provider, a promising gold junior, and a new plant-based products dealer.
1. Rubicon Organics Inc. (TSX-V: ROMJ)
Gross Proceeds: $20 million (bought deal)
Sector: Cannabis
Units issued: 5.26 million
Type: Special units
Price: $3.80
Warrants: Half; US$5.30; Three years
Agents: Raymond James Ltd., BMO Capital Markets, Desjardins Securities Inc.
Use of Proceeds: Repay debt, working capital
On Thursday, organic cannabis growers Rubicon Organics Inc. (TSX-V: ROMJ) announced a $20 million bought deal, led by Raymond James Ltd.
The company plans to issue 5.26 million units at $3.80 each. Each unit will include a common share and a half-warrant, with full warrants exercisable at $5.30 for three years.
Rubicon says the proceeds will be used to pay off debt, and for working capital.
Rubicon had seen some steep gains in February, but much of them were erased following the announcement of the bought deal. The stock closed at $3.60 on Friday.
Read our full article about the financing here.
2. Treasury Metals Inc. (TSX: TML)
Gross Proceeds: $17.5 million
Sector: Precious metals
Units issued: 6.82 million
Type: Flow-through warrants
Price: $1.10
Warrants: None
Agents: Haywood Securities Inc., Cormark Securities Inc.
Use of Proceeds: Flow-through expenses
Gold juniors Treasury Metals Inc. (TSX: TML) announced a $15 million financing on Wednesday, and upsized it to $17.5 million the following day.
Through the deal, which is brokered by Haywood Securities Inc. and Cormark Securities Inc., the company plans to issue 6.82 million flow-through warrants at $1.10 each. Each warrant will entitle the holder to acquire a flow-through share of the company.
Proceeds will be used to incur flow-through qualifying expenditures at the company's flagship Goliath Gold Complex in Ontario, which houses a measured and indicated 1.23 million gold-equivalent ounces. A recent preliminary economic assessment pegged the potential mine with an after-tax net present value of US$477 million at a gold price of US$1600 per ounce.
Since the PEA was released in early February, shares of Treasury have been on the decline, dropping 31 cents since Feb. 1 to close at $0.94 on Friday.
3. PlantX Life Inc. (CSE: VEGA)
Gross Proceeds: $10 million
Sector: Plant-based foods and indoor plants
Units issued: 8 million
Type: Special units
Price: $1.25
Warrants: Full; $1.45; Two years
Agents: None
Use of Proceeds: Expansion, app, acquisitions
Plant-based goods sellers PlantX Life Inc. (CSE: VEGA) announced a $10 million public offering on Wednesday.
The company plans to issue a minimum of eight million units at $1.25 each, with each including both a common share and a full warrant exercisable at $1.45 for two years.
PlantX is a new public venture started following Winston Resources' acquisition of PlantX last year. The company runs an online shop selling over 10,000 plant-based products, has a suite of PlantX branded goods, offers a plant-based meal delivery service, and sells house plants to consumers through partnerships with greenhouses in Canada and the US.
Shares of the company have dropped two cents since it announced the public offering, closing at $1.32 on Friday.