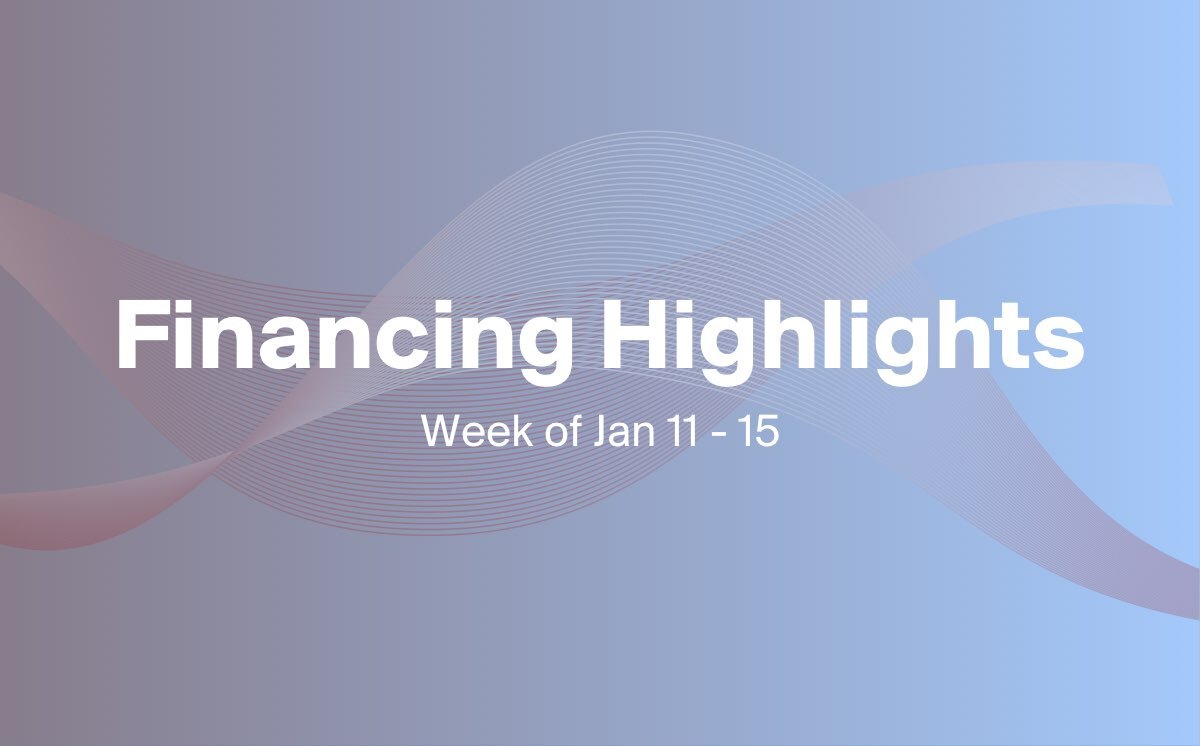 Geopolitical chaos continues, markets remain uncertain, and capital keeps on flowing. This week we bring you deals from three companies that have seen big gains in recent months: a cannabis grower, a junior base metals miner, and a battery metals mining company.
1. TerrAscend Corp. (CSE: TER)
Gross Proceeds: $233.73 million
Sector: Cannabis
Units issued: 18.12 million
Type: Common shares
Price: $12.35
Warrants: None
Agents: ATB Capital Markets
Use of Proceeds: Working capital
On-the-rise cannabis growers TerrAscend Corp. (CSE: TER) announced a $233.73 million oversubscribed bought deal financing on Tuesday. The company plans to issue 18.12 million common shares at $12.35 each, with ATB Capital Markets acting as lead underwriter.
"TerrAscend is strategically building depth and scale in some of the largest and highest growth markets in the U.S. cannabis industry," TerrAscend CEO Jason Ackerman said in the press release. "This financing further solidifies an already strong balance sheet providing the company with ample cash to both accelerate existing expansion plans and simultaneously pursue M&A transactions in additional limited license states."
Shares of TerrAscend have been climbing for some time now as the company puts up solid earnings numbers and advances its M&A strategy, but especially this week. The stock has jumped $4.66 since Monday, closing at $17.39 per share on Friday afternoon.
Read our full article on the TerrAscend's latest financing here.
2. Foran Mining Corp. (TSX-V: FOM)
Gross Proceeds: $25 million (upsized)
Sector: Base metals
Units issued: 11.54 million; 19.13 million
Type: Common shares; flow-through shares
Price: $0.65; $0.915
Warrants: None
Agents: PI Financial Corp.
Use of Proceeds: Ongoing exploration
Junior zinc and copper miners Foran Mining Corp. (TSX-V: FOM) announced a $20 million brokered combo financing on Monday, and upsized it to $25 million on Wednesday.
Now, the company plans to issue 11.54 million common shares at $0.65 each, and 19.13 million flow-through shares at $0.915 each, both through PI Financial Corp. as the lead agent. The flow-through proceeds will be used to incur tax-deductible flow-through expenses, while the rest will be used to work toward a definitive feasibility study.
Foran recently announced an initial resource estimate for its Bigstone Copper project in Saskatchewan, which showed an indicated resource of 2 Megatonnes grading 2.22% copper-equivalent (CuEq), and an inferred 2 Megatonnes of 2.14% CuEq. The company has a drill program planned at the deposit for this year, following up on an interval of 104.94 metres of 2.03% copper the company drilled back in 2015. Bigstone is one of several satellite deposits to the company's flagship McIlvenna Bay project.
Shares of Foran have been on a steep climb since last November, and jumped 19 cents this week to close at 86 cents per share on Friday.
3. Nouveau Monde Graphite Inc. (TSX-V: NOU)
Gross Proceeds: $20 million
Sector: Graphite
Units issued: 10.35 million; 3.45 million
Type: Common shares
Price: $1.45
Warrants: None
Agents: BMO Capital Markets / Non-brokered
Use of Proceeds: Ongoing development
Battery metals miners Nouveau Monde Graphite Inc. (TSX-V: NOU) announced a $20 million combo financing on Wednesday. The company secured $15 million in common shares at $1.45 each through a bought deal with BMO Capital Markets, and plans to issue up to an additional 3.45 million shares at the same price through a non-brokered deal.
Pallinghurst Group, which currently owns 20% of the company, has agreed to participate in the offering on a pro rata basis.
Nouveau Monde says that proceeds will be used for the ongoing development of its Bécancour graphite project, mine engineering at its Matawinie project, and for general corporate purposes.
In December, the company announced that it expects to obtain governmental authorization for its Matawinie project in Q1 2021, enabling it to finish the phase 1 construction of its purification facility by mid-2021.
Like the other companies listed in this breakdown, shares of Nouveau Monde have been up for several months, though the stock dropped 8 cents this week, closing at $1.72 per share on Friday.