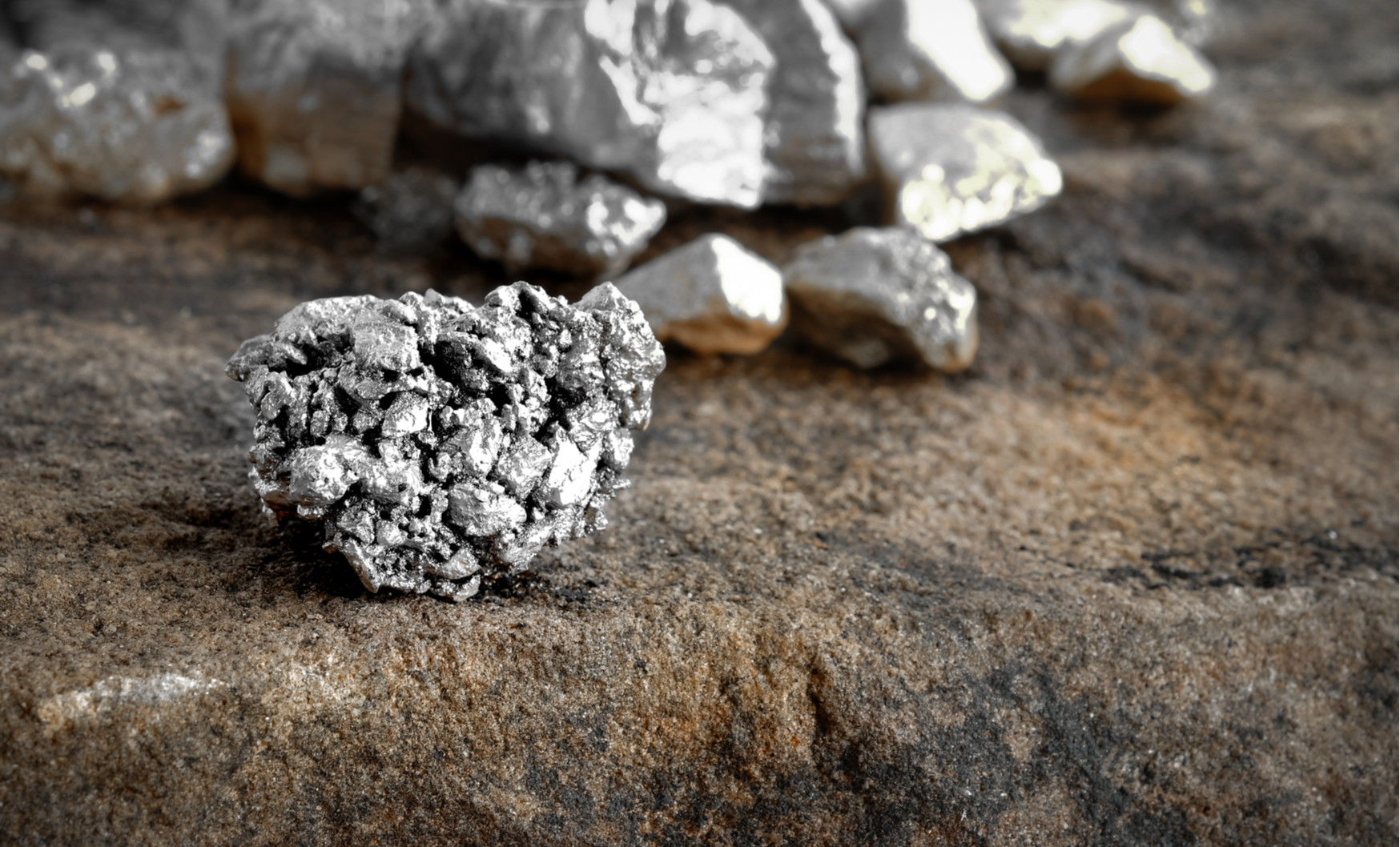 Shutterstock
As Trump's latest China tariffs kick in and trade uncertainty abounds, investment in safe-haven assets has continued to climb. But lately, not all metals considered negatively correlated with stocks have been rising at the same rate. Silver, trading at a three-year high of US$19.24 per ounce at the time of writing, has been steadily gaining ground on the gold-silver ratio, even amid a bullish market for the yellow metal. Though silver prices have lagged throughout most of 2019, recent spikes in its spot price have finally begun to restore some of the metal's lustre, outpacing gold gains.
As a result, shares of silver mining companies have been receiving a substantial boost from investors eager to capitalize on the trend. Here are three that have seen increased trade volumes and big gains in the sector.
Endeavour Silver Corp. (TSX: EDR)
Endeavour Silver jumped 54 cents or 15.4% today to CA$4.05 a share in the wake of silver's sharp uptick. The company is the owner of three high-grade silver mines in Mexico (Guanacevi, El Cubo, and Bolañitos), as well as active exploration programs in Mexico and Chile. The company posted Q2 earnings early in August, reporting a net loss of $10.1 million and a 24% decrease in revenue, which it blames on diminished production and the low price of silver earlier in the year. On Aug. 14, the company reported "positive" results on its recent Parral assay in Chihuahua, Mexico, clocking 356 grams of silver per tonne in one of the holes there.
Alexco Resource Corp. (TSX: AXU)
Alexco Resource Corp., up 41 cents or 12.7% today to $3.64 a share, is a silver-focused mining and exploration company with a number of pending projects in the Keno Hill Silver District of the Yukon Territory. The company operated the successful Bellekeno silver mine from 2011 to 2013, and since then, has published a pre-feasibility study covering five other silver deposits in the area. It released Q2 earnings on Aug. 13, posting a net loss of $1.5 million. The company more than doubled revenue over the same period last year to $8.7 million from $3.5 million, but substantially narrowed its gross profit margins at the same time, dropping to 23% to 39%. Shares of Alexco are trading at levels not seen since March of 2013.
Stroud Resources Ltd. (TSV-V: SDR)
Stroud Resources, which leapt 9 cents or 36% to 34 cents a share today, is a silver mining junior that owns the Santo Domingo property in Mexico. Shares of the company saw an enormous boost in trade volume Aug. 30 after closing a $2 million private placement in which silver mining legend Eric Sprott acquired nearly 4 million shares and at 16% stake in the company. No doubt investors are encouraged by his high-profile endorsement, but they could also be interested in Stroud's recent interim financial statement, in which it reported lower losses year-over-year. There haven't been many updates on the Santo Domingo project since the company provided a promising technical report on the area in 2017. On Aug. 28, the company initiated a share rollback on a one-new-for-10-old basis effective Aug. 30, which may also have affected the high trade volume that day.
Like many other silver juniors, shares of the company have steadily dropped over the past decade along with the price of silver, but it seems the Sprott endorsement and encouraging silver movement have given investors new hope.