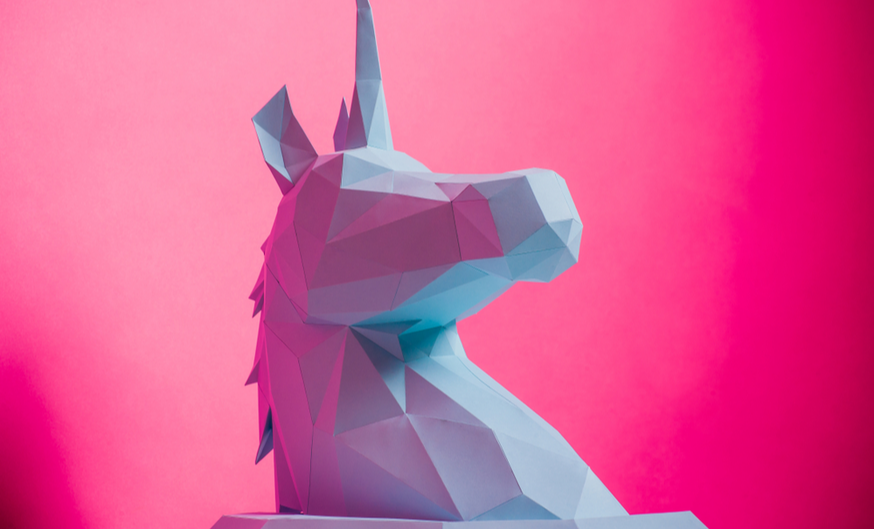 Image source: Vershinin89, shutterstock.com
As CB Insights reports in its recent market map, of the 842 private companies with billion-dollar valuations, 366 have entered the unicorn club this year. That means nearly half—39.9% to be exact)—of all current billion-dollar private companies have reached that valuation in just the past nine months.
There are plenty more insights found in the report. The private company with by far the largest valuation is ByteDance, the firm based in China that is responsible for TikTok and Toutiao, valued at $140 billion, and the only $100+ billion private company in the world. Next up is the payments platform Stripe with a $95 billion valuation, then SpaceX ($74 billion), Klarna ($45.6 billion, and the design tool Canva ($40 billion).
Perhaps unsurprisingly, fintech companies account for the largest piece of the private unicorn pie (19%), followed by "internet software and services" (17%), ecommerce (11%), and artificial intelligence (9%).
The U.S. accounts for half of all global unicorns, while China is in second place with 20%, followed by India at 5%.
71% of all unicorns tracked in CB Insights' report have become unicorns since 2019. 13.54% joined in 2019. CB says that at the current rate, we can expect over 1,000 unicorns in existence by early 2022.