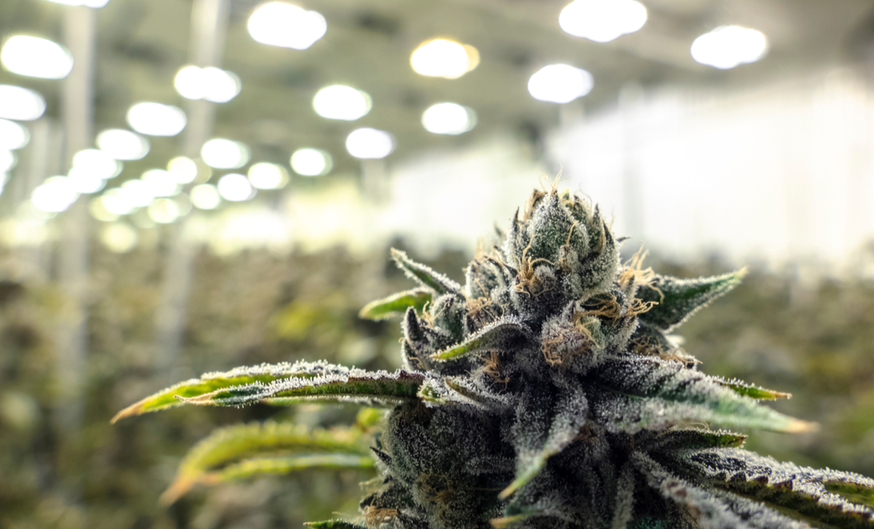 As the cannabis market explodes in Canada, there are only four suppliers with supply agreements currently across all 10 provinces. OrganiGram Holdings Inc. (TSXV: OGI) is one of them.
And so far this week, OrganiGram stock has jumped 6.06% to CAD$9.11, following an announcement that the company has developed a proprietary, cannabis-infused dried beverage powder slated for release in early 2020. This adds to a season of consistent gains, with the company climbing more than 60% this year alone. The press release dovetailed with an endorsement from ex-Canopy CEO Bruce Linton to spark an enormous volume spike for the stock Monday, with proponents pouncing at the chance to invest in a potential first mover in the pot beverage space—a market projected to reach US$5.05 billion by 2026.
If OrganiGram has indeed developed the future "Kool-Aid of weed," it'll be a tremendous boon for the company. They've already got a lot going for them besides. But hot on the heels of this big announcement, and with Q3 earnings scheduled for July 15, is now a good time to get into the stock?
Quietly Outperforming the Competition
There's a reason why OrganiGram was one of three picks from Linton. The company's net revenue increased 116% between Q1 and Q2, from $12.44M to $26.93M, more than doubling its cannabis sales. The first half of the year has seen a relatively steady upward curve for its valuation, bucking the trend of pot-stock volatility.
The company's unique focus on a single, large-scale grow site allows them to cut supply-chain expenses. As a result, its cost of cultivation appears to be second-to-none in the Canadian market, with competitive margins, and an industry-leading $2.2 cost per gram. And, as Grizzle reports, it's the sole producer that has managed to generate positive EBITDA post-legalization, eking out $13.3 million with an EBITDA margin of 49%.
Once the company's Moncton, New Brunswick facility is complete—which should happen around December 2019—it'll be pumping out 113,000 kg of product a year, with projected yields of more than double the industry average.
To top it off, there's OrganiGram's aforementioned announcement of its rapid-onset emulsification tech infusing cannabis into a dry-tasteless powder to be dissolved in drinks. This is potentially a big deal; cannabinoids don't naturally dissolve in water, so the development of a consistent, potable, and flexible delivery mechanism will likely be welcomed by consumers. OrganiGram is able to link up with a large-scale beverage distributor and create a pre-mixed drink, that'll likely drive further profits. Though it's likely to have some steep competition in this regard as big beverage players move into the space as expected.
Looking Forward
OrganiGram beat analyst estimates in Q2, and on the cusp of its Q3 announcement on July 15, it may be the perfect time to climb aboard. Perhaps due to its lower visibility, several analysts believe the stock is undervalued, and the financials seem uniquely sustainable compared to many of its competitors. For value investors looking for a proven track record, hungry for exposure to the cannabis market, OrganiGram may be the pick to beat.