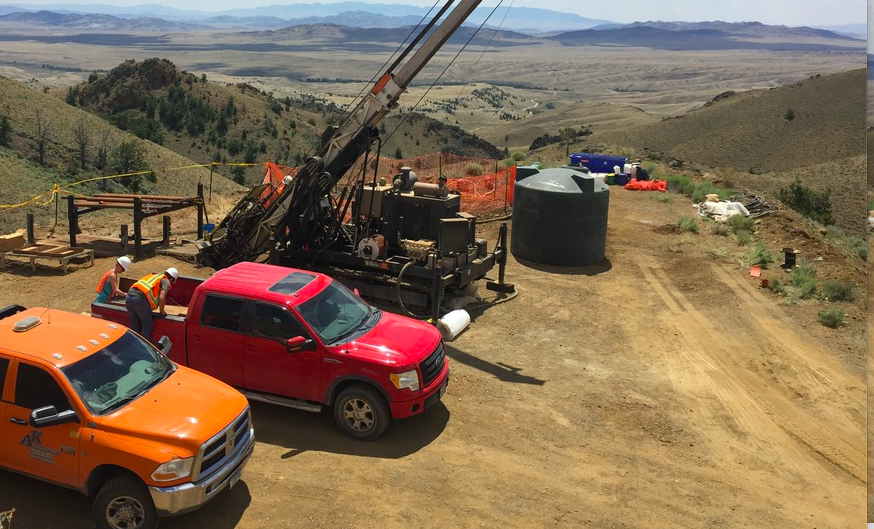 GFG's Rattlesnake Mountain project, courtesy GFG Resources Inc. ©2020
Shares of Saskatchewan-based gold and silver junior GFG Resources Inc. (TSX-V: GFG) jumped 2 cents on 1.25 million shares Tuesday morning after the company announced a two-pronged private placement subscribed in part by Alamos Gold Inc. (TSX: AGI).
The non-brokered private placement includes an offering of approximately 10.4 million flow-through shares at 29.1 cents each and 10.4 million common shares at 19 cents each. As part of the deal, intermediate gold producer Alamos Gold has agreed to buy enough of the offering to increase its stake in GFG to 9.9%.
The proceeds will be used to incur flow-through expenses and for working capital.
"We are excited to welcome Alamos as our strategic partner," GFG CEO Brian Skanderbeg said in the release. "Alamos' commitment and investment in our team and projects validates our belief in the prospectivity of our land position and allows us to take a more aggressive approach. Following the closing of the financing, we look forward to outlining an aggressive drill program that we anticipate beginning in the third quarter."
GFG has a owns the Rattlesnake Hills Gold Project in Wyoming and both the Pen and Dore Gold Projects in Ontario. The company's stock hit a 52-week high at the beginning of 2020 after the company announced it had finished up drilling at Rattlesnake, had begun a 6,500-metre drill program and identified a promising new target at Pen. Results from both projects tempered expectations a bit after the company posted grades including 7.53 grams of gold per tonne (g/t Au) over 2.2 metres at Pen, and 0.55 g/t Au over 57.7 metres at Rattlesnake.
Following that, the stock continued to decline steadily in the wake of COVID-19, until a steep bump early this month after Newcrest Mining Limited (ASX: NCM) withdrew from the option agreement to own a significant chunk of Rattlesnake, and GFG posted new assays from the Pen, including 71.27 g/t Au over 8.5 metres.