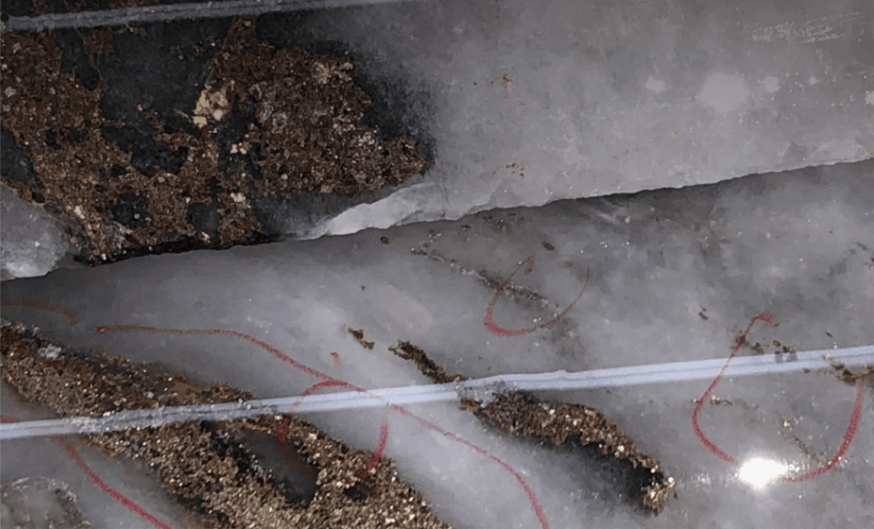 Amex Exploration Inc.'s (TSX-V: AMX) stock increased 29 cents on 775,000 shares Thursday after the company reported another round of drill results from the Eastern Gold Zone target of its Perron property in northwestern Quebec.
The company drilled a number of holes to test the potential extension of the "bonanza grade" High Gold Zone of the deposit. One hole in particular, which intersected 28.97 grams of gold per tonne (g/t Au) over 5.60 metres, extended the Zone by another 75 metres, while another hole, with 9.48 g/t Au over 7.77 metres, increased the strike by 50 metres. Other results from the High-Grade Zone were more modest, including 16.20 metres of 1.49 g/t Au and 4.40 metres of 0.66 g/t Au, along with another drill hole from the Denise Zone that hit 0.79 g/t Au over 27.00 metres.
Amex also added in the release that it has completed two of three planned large-diameter drill holes in the near-surface portion of the High Gold Zone, with "abundant visible gold" seen in both. It is sending these to a lab for appraisal and expects results in late July to early August.
Amex recently doubled the exploration drill program at the Perron property from 100,000 to 200,000 metres, following the closing of a $15.75 million financing.
Amex Exploration became one of our top-performing mining stocks of 2019 following the company's intersection of 393.3 g/t Au over 1.7 metres at Perron early last year, followed by a number of similarly encouraging assays. The stock rose 633.33% in 2019 and since then has continued to climb another 37.01% year-to-date for 2020, recovering from a brief COVID-related collapse to its current price of $2.40 per share.