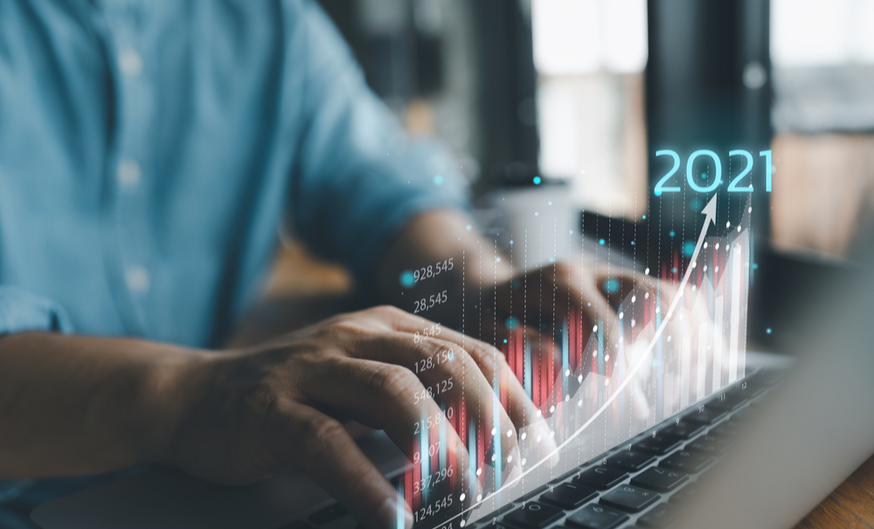 Source: LookerStudio, Shutterstock.com
Note: PrivatePlacements.com has NOT received compensation from any of the companies listed below in connection with this message, nor is the writer an investor in any company listed.
Every week, financings become free-trading and generate mind-blowing returns for investors, and this week was no different. Here, we dig into three of the most interesting, including offerings from yet another crypto company reaping 1000%+ gains, a wireless provider whose shares took off overnight, and an up-and-coming junior miner.
Voyager Digital Ltd. (CSE: VYGR) Term Sheet
Type of financing: Brokered
Gross proceeds: $8 million
Number of units: 5.37 million
Price per unit: $1.50
Closing date: 12/15/20
Yesterday's closing price (March 25): $21.35
Gains: 1322%
Warrants: Half
Strike Price: $2.50
Expiry date: 12/15/22
Net ROI w/ warrants ($100k investment): $1.95 million
Company breakdown:
Voyager's flagship product is an app that gives users access to over a dozen cryptocurrency exchanges
Voyager's total assets under management exceeded US$2.4 billion as of March 31
Shares rose massively between January and April, as Bitcoin was peaking and crypto enthusiasm reached a high point
NuRAN Wireless Inc. (CSE: NUR) Term Sheet
Type of financing: Non-brokered
Gross proceeds: $400,000
Number of units: One million
Price per unit: $0.40
Closing date: 12/15/2020
Yesterday's closing price (March 2): $2.05
Gains: 413%
Warrants: Full
Strike Price: $0.50
Expiry date: 6/15/22
Net ROI w/ warrants ($100k investment): $412,500
Company breakdown:
Provides wireless solutions to remote and rural areas
Shares rose from 39.5 cents to $2.70 in a single day back in early February after the company announced a $500 million network as a service agreement with Orange DRC in the Democratic Republic of the Congo
Contract is to construct and operate 2,000 NuRAN towers over the next 40 months in the country, with a particular focus on rural communities with populations lower than 5,000 people
NuRAN expanded the agreement in March, with Orange exercising an option to ad an additional 120 networking sites in Cameroon
Goliath Resources Ltd. (TSX-V: GOT) Term Sheet
Type of financing: Non-brokered
Gross proceeds: $1.83 million
Number of units: 2.53 million
Price per unit: $0.19
Closing date: 12/11/20
Yesterday's closing price (March 2): $0.78
Gains: 310%
Warrants: Full
Strike Price: $0.285
Expiry date: 12/11/22
Net ROI w/ warrants ($100k investment): $571,000
Company breakdown:
Junior miner with projects in the Golden Triangle of British Columbia and the Abitibi Greenstone Belt in Quebec
Shares have risen since the company sampled 10 metres of 14.11 gold-equivalent grams per tonne (g/t AuEq) at its Golddigger project
Later sampled 15.1 metres of 13.05 g/t AuEq at Golddigger
Sprott acquired an 8.5% interest back in February