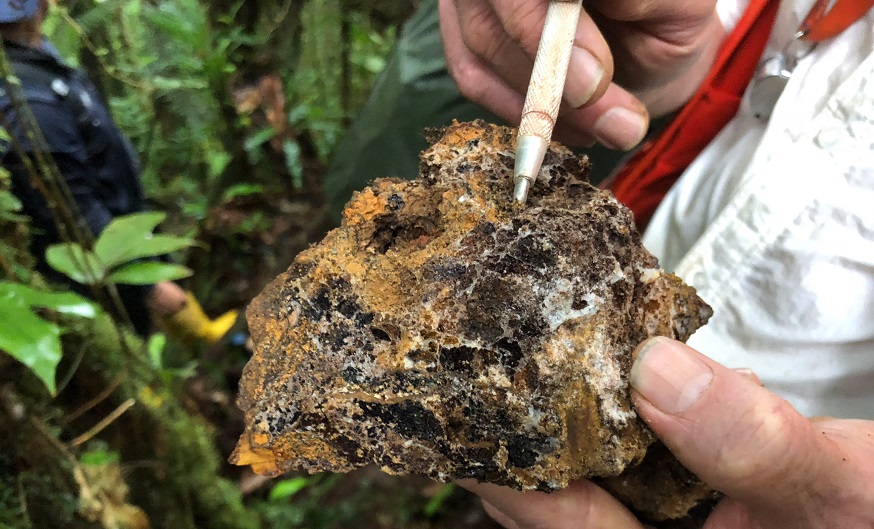 Image courtesy Aurania Resources Ltd., ©2020
Toronto-based junior gold explorer Aurania Resources Ltd. (TSX-V: ARU) posted an $8 million non-brokered private placement of special units on Wednesday.
The company plans to issue 2.58 million units for $3.10 each, with each unit comprised of a common share and a half warrant, exercisable at $4.25 for 18 months after the offering closes, expected on Feb. 28. The deal also includes an over-allotment option allowing it to issue up to an additional 774,000 units for $2.4 million.
Aurania plans to use the proceeds to advance exploration at its extravagantly-named Lost Cities–Cutucu project in the eastern foothills of the Andes in southeastern Ecuador. Auralia's story for the project is that it hopes to rediscover two historical mines, Logrono de los Caballeros and Sevilla del Oro, operated by Spanish colonists hundreds of years ago and "lost" since, thought to be somewhere in the Cordillera de Cutucu.
In more material terms, the company filed an NI 43-101 for the project a couple weeks back. The report notes that while Aurania's exploration program, using airborne magnetic and radiometric geophysical surveys coupled with stream sediment sampling to pinpoint anomalies, has yet to rediscover one of the gold deposits, half of the property remains to be surveyed and so "these 'lost' deposits may yet be found." The report adds that surveying has revealed multiple targets with potential characteristics of promising porphyry copper, including recent results from Tsenken N3, though no sampling program has definitively encountered these yet.
The company pulled a few recommendations from the report, including continuing stream sediment sampling to find gold outcropping systems, follow-up on geophysical survey targets, and continue scout drilling at Latorre, Apai, and Tiria. Presumably, these will be the company's next moves.
Aurania is led by CEO Keith Barron, a geologist who co-founded Aurelian Resources Inc. in 2001, a company discovered the Fruta del Norte gold deposit in Ecuador and which was later bought by Kinross Gold Corp. (TSX: K) for $1.2 billion. Its president, Richard Spencer, previously led an exploration team for Gencor Ltd. which discovered the San Carlos, Mirador, and Panantza porphyries just south of Aurania's current flagship target.
Shares of Aurania dropped 4 cents to $3.32 on news of the private placement. The stock is up 57 cents since this time last year.