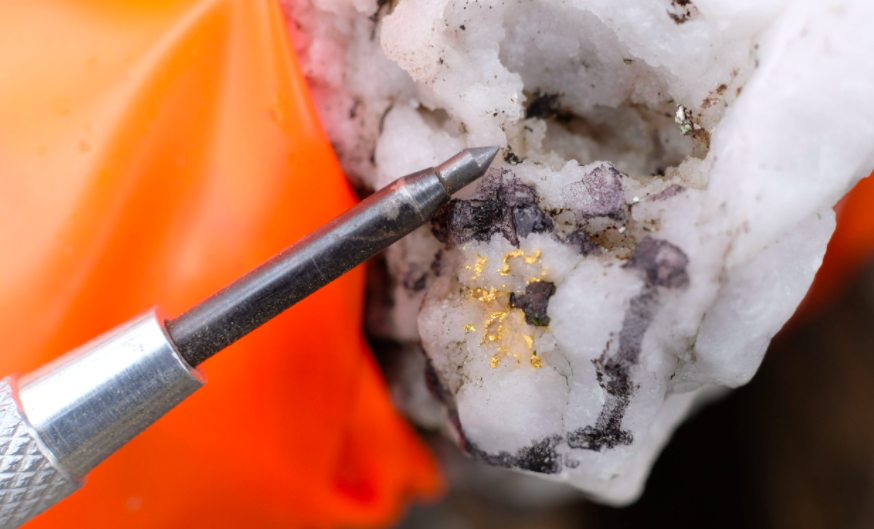 Image from Aurion's Launi project, courtesy Aurion Resources Ltd. ©2021
Shares of Finland-focused junior miner Aurion Resources Ltd. (TSX-V: AU) rose 24 cents or 32% Monday after the company announced new drill results from its JV Central Lapland Greenstone Belt joint venture with B2Gold (TSX: BTO).
The company hit wide intervals of gold in the first three holes of an ongoing 5,000-metre drill program, including 1.84 grams of gold per tonne (g/t Au) over 52.4 metres and 1.42 g/t Au over 30.6 metres. Aurion says that the discovery has a similar geological sequence to Rupert Resources' nearby Ikkari discovery, whose maiden resource estimate pegged that project with 3.95 million ounces of gold.
"We are very excited by the discovery of broad zones of consistent gold mineralization in the first holes drilled into a new target area within the Kutuvuoma-Ikkari corridor," Aurion CEO Matti Talikka said in the release. ""B2's DDH-IKK21003, assaying 1.84 g/t Au over 52.4 m is comparable to Rupert's DDH-120038 (1.5 g/t Au over 54 m) deemed by Rupert as the discovery hole for Ikkari, the 3.95 Moz deposit less than 1.5 km away. This new discovery further validates the potential for the existence of multiple economic gold deposits along the 8 km structural corridor within the JV property."
Aurion says that in addition to the drill program, further exploration is planned for the project, incluidng geophysical surveys, trench sampling, and base of till sampling. The total exploration budget for 2021 is $6 million.
Shares of Aurion closed at $1.00 on Monday.