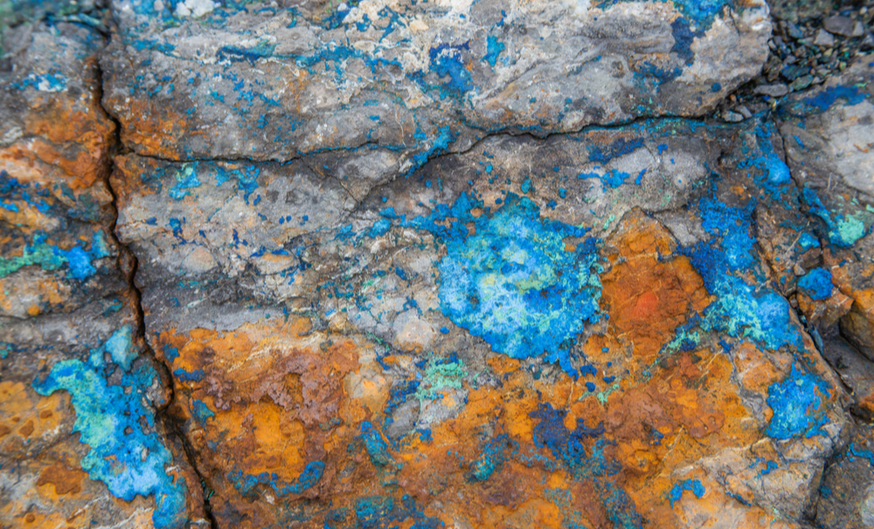 Source: inEthos Design, Shutterstock.com
Junior miner Auryn Resources Corp. (TSX: AUG) revealed on Tuesday its plans to raise $10 million in a non-brokered private placement to fund continued exploration at its Sombrero and Curibaya projects in Peru.
The company plans to issue 6.3 million common shares of the company at $1.60 per share, a 12.57% discount from its price before the deal was announced.
Auryn has been busy at its Sombrero deposit over the past year. It extended the mineralization of its Fierrazo target with trench samples of 48 metres or 0.51% copper equivalent (CuEq) back in April, along with a historical drill sample which came back with 116 metres of 0.58% CuEq. Later in the year, the company uncovered a new target it dubbed Ccello, via grab samples including 981 grams per tonne silver (g/t Ag). It continued on to stake 8,500 additional hectares at Sombrero, encompassing Macha Machay, which the company says contains "the highest copper values in stream sediments observed" along the Andahuaylas-Yauriin belt in an earlier exploration program. Auryn recently outlined geological parallels between Sombrero and other high-yielding deposits in the region. The company plans to start drilling Sombrero this year.
Auryn just began work on its Curibaya project in October, upgrading nearby roads and starting in on geological mapping. Initial rock samples at the deposit returned samples including up to 200 g/t Ag and 7,990 g/t Ag. The mining company says it plans to drill Curibaya shortly after Sombrero.
Auryn is led by president and chief executive officer Shawn Wallace and executive chairman Ivan Bebek, who previously co-founded and sold Cayden Resources Inc. to Agnico Eagle Mines Ltd (TSX: AEM) back in 2014 for $205 million. Together they also co-founded and now co-chair Asanko Gold Inc. (TSX: AKG) and Torq Resources Inc. (TSX-V: TORQ).
Shares of Auryn Resources have dropped 9 cents since the $10 million financing was announced. They're now trading at $1.74 per share.