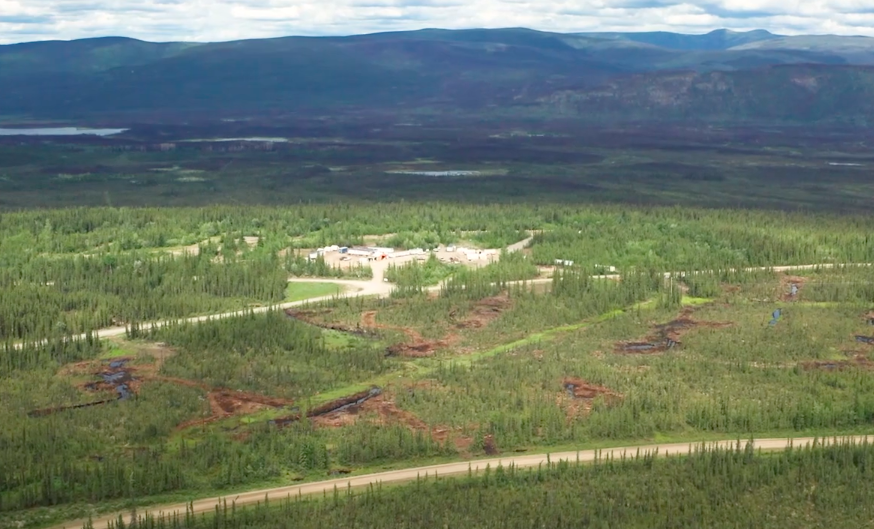 Image: AurMac property, courtesy Banyan Gold Corp. ©2021
Banyan Gold Corp. (TSX-V: BYN), a junior gold miner with projects in the Yukon, announced a non-brokered combo private placement for $16 million on Monday.
The company plans to issue 30.36 million "charity" flow-through shares at $0.38 each, 6.36 million flow-through shares at $0.35 each, and 8.04 million common shares at $0.28 each. It says the deal is fully-subscribed.
Banyan adds that the proceeds are to be used to advance its projects, including a 2021-2022 exploration program at AurMac in the Yukon. The company has been steadily drilling the property, recently returning grades including 21.8 metres of 1.06 grams of gold per tonne (g/t Au), 50.3 metres of 0.56 g/t Au, and 50.2 metres of 0.70 g/t Au, all along the property's Powerline target.
Banyan plans to carry out further drilling, "geotechnical drilling, metallurgical test work, resource update, [and] environmental baseline data collection," on AurMac, leading up to a planned Preliminary Economic Assessment.
Shares of Banyan Gold Corp. are up a cent since announcing the private placement.