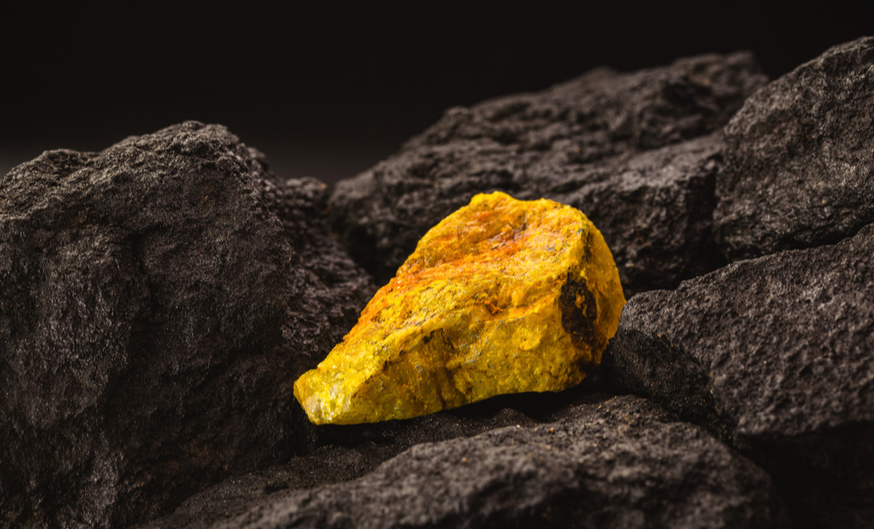 Image: Shutterstock.com
Note: PrivatePlacements.com has NOT received compensation from any of the companies listed below in connection with this message, nor is the writer an investor in any company listed.
Baselode Energy Corp. (TSX-V: FIND)
Type of financing: Non-brokered
Gross proceeds: $3.9 million
Number of units: 13.30 million flow-through; 2.55 million common
Price per unit: $0.48
Closing date: 09/28/21
Today's closing price (Feb. 8): $0.65
Share appreciation: 35%
Warrants: Half
Strike Price: $0.75
Expiry date: 09/28/23
It's been a relatively slow week for top-performing free-trading financings, but we thought this deal from uranium junior Baselode Energy Corp. (TSX-V: FIND) was worth a look.
Back in September, the company issued an aggregate of 13.30 million flow-through shares and 2.55 million common shares, both at a price of $0.48 per unit. Each unit also included a half-warrant, with full warrants exercisable at 75 cents for two years. At $0.65 today, the company's shares are trading 35% higher than the cost of the financing units, though the warrants remain out of the money. Still, it's a decent profit if subscribers were to cash out this week.
Shares of Baselode rose sharply immediately following the private placement, when the company announced drill results of 16.2 metres of 300 cps radioactivity at its Hook project on the Athabasca Basin. Later in the year, shares jumped again on another round of results from Hook, including an interval of 6.2 metres of 1,119 cps radioactivity. All this in the midst of a strong uranium market led the stock to climb to a peak of $1.34 per share in mid-October.
Since then, Baselode's share price has cooled, though from this writer's angle, there's not a clear reason why, save for maybe the uranium market being a bit less trendy in the current moment. The company recently announced that it is preparing for a further 10,000 metre drill program at Hook, focused on its Ackio discovery.