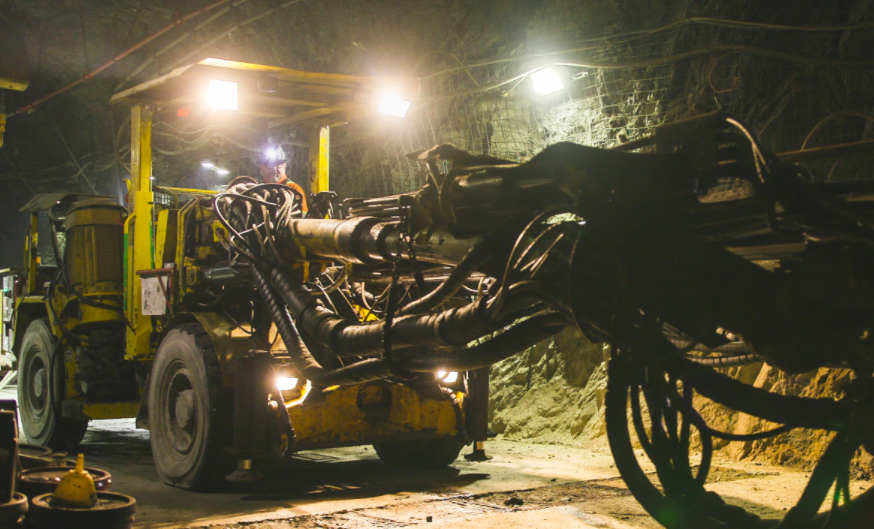 Image courtesy Battle North Gold Corp. ©2020
Shares of Battle North Gold Corp. (TSX: BNAU) dropped 18 cents on 632,700 shares Wednesday following the company's announcement that it has secured an upsized $55 million bought deal public offering.
A syndicate of underwriters led by Cormark Securities Inc. and Stifel GMP have agreed to purchase 27 million common shares at $1.85 each and 1.87 million flow-through shares at $2.68 each. The underwriters have also been granted an over-allotment option to purchase up to an additional 3.24 million common shares and 279,855 flow-through shares at the same prices for 30 days after the deal closes.
Battle North says proceeds will be used for "exploration, pre-development and development activities and for general working capital purposes and/or repayment of its loan facility."
Battle North primarily focuses on properties in the high-profile Red Lake district of Ontario. The company recently resumed activities at its flagship Bateman project following a forest fire. It reported drill results from McFinley Zone, which is near the Bateman project, last week, intercepting grades including 0.20 metres of 191.00 grams of gold per tonne (g/t Au), 0.27 metres of 134.00 g/t Au, and 0.31 metres of 20.50 g/t Au. It also filed a new technical report for the project, reflected an updated 2020 resource estimate which estimates 4.59 million tonnes averaging 6.63 g/t Au measured and indicated for a total of 979,000 ounces of gold. The company expects to complete a full feasibility study for the project by the end of 2020.
Shares of Battle North are up 72.09% year-to-date, amid excitement surrounding Bateman.