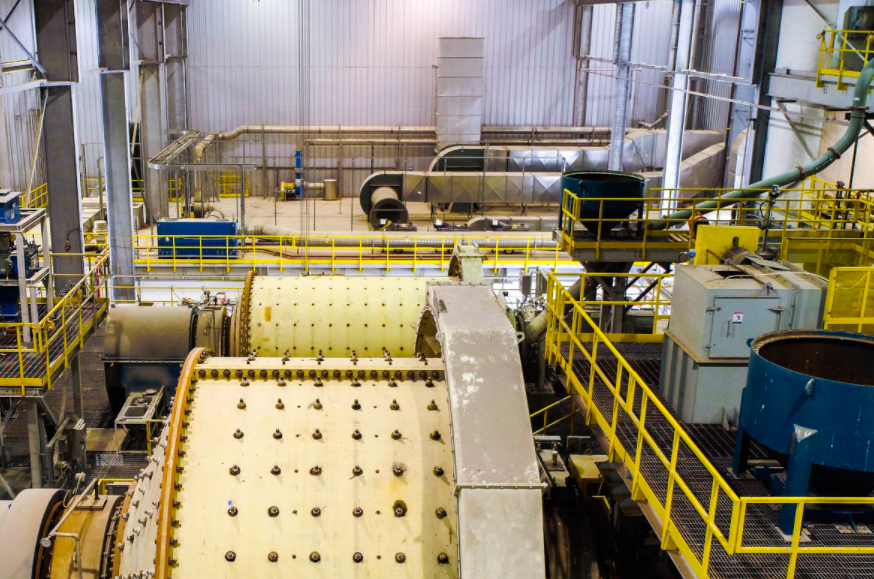 Bateman mill, image courtesy Battle North Gold Corp. ©2020
Battle North Gold Corp. (TSX: BNAU) rose 26 cents or 17.1% on Thursday following the latest round of drill results from the Bateman gold project in the Red Lake district of Ontario.
The drill program produced four new highlights: 34.01 grams of gold per tonne (g/t Au) over 2.37 metres, 6.88 g/t Au over 2.50 metres, and 8.85 g/t Au over 0.89 metres from the project's Pen Zone target; and 10.90 g/t Au over 0.65 metres from the McFinley Zone target. The first of these is one of the best holes yet from the ongoing drill program, hoping to confirm historical drilling and fleshing out data for a potential resource estimate. The company has completed 1,620 metres of drilling at McFinley and 2,600 metres of drilling at Pen.
Battle North CEO George Ogilvie said in the release that drill results from the two targets "are expected to provide sufficient information" for an official mineral resource estimate for the zones, adding that the company "continue[s] to believe that both the McFinley and Pen Zones, which are in close proximity to the Bateman Gold Project's infrastructure, exhibit the potential to provide future incremental mill feed to augment the Project's anticipated production profile." He says that an NI 43-101 estimate should be done by the fourth quarter of 2020 for McFinley, and by the first quarter of 2021 for Pen.
Those resource estimates will sit next to the NI 43-101 the company filed for the Bateman project back in July. That report pegged the project at 979,000 ounces of gold measured and indicated and 283,000 ounces inferred, all of an average grade exceeding 6.50 g/t Au.
These drill results are the first piece of news we've heard from Battle North since the company landed a $61 million oversubscribed bought deal at the end of August.
Notably, the single-day jump in Battle North shares follows a several-day, 30-cent decline, probably spurred by the plummeting price of gold. At the close of market on Thursday, the stock was up 72 cents year-to-date, trading at $1.78 per share.