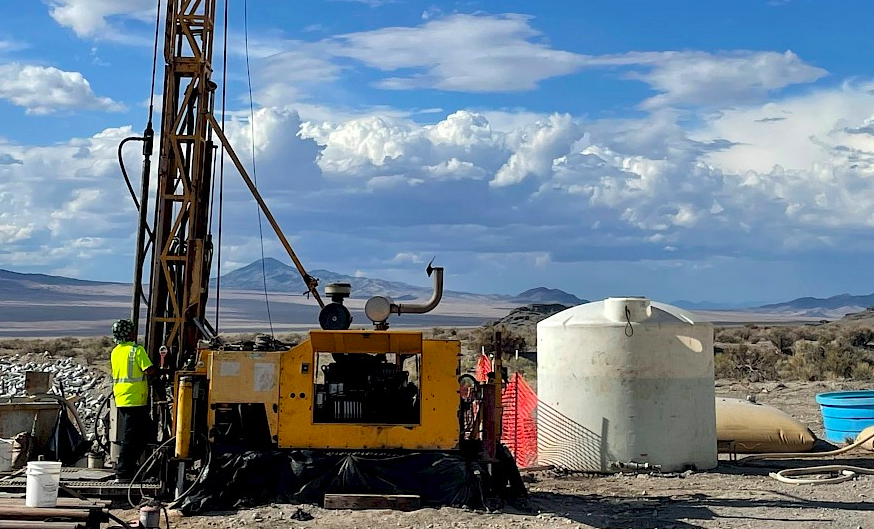 Image: drilling at the company's Thompson Knolls property, ©2021 BCM Resources Corp.
Gold junior BCM Resources Corp. (TSX-V: B) announced a non-brokered $1.1 million financing on Monday.
The company plans to issue 10 million units at $0.11 each. Each unit will include a common share and a full warrant, exercisable at $0.16 for a year.
BCM says that proceeds will be used to continue its drill program at the Greenfield copper-gold-molybdenum project on its Thompson Knolls property in Utah. The company gave an overview of ongoing drilling in its recent press release.
We haven't seen much other news from BCM this summer other than the announcement and continuation of its current drill program. For now, we await results, curious to see what Greenfield exploration can uncover.