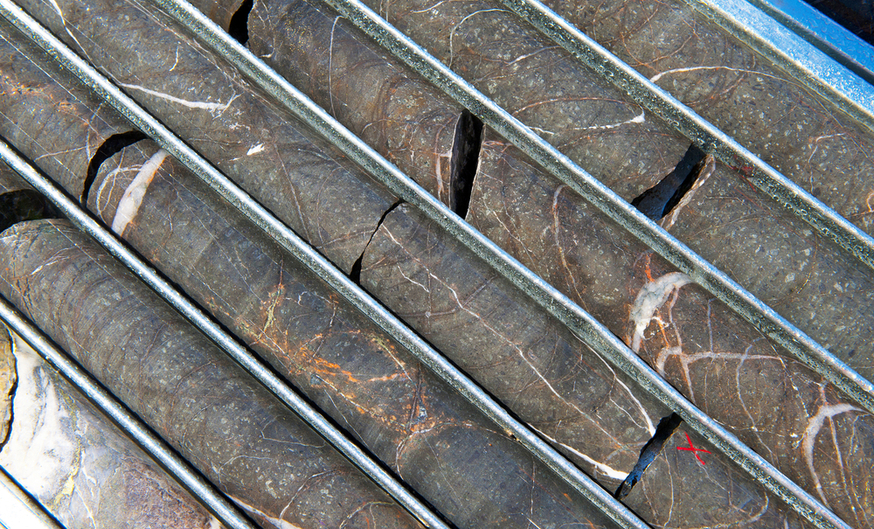 Source: Alf Manciagli, Shutterstock.com
Shares of Edmonton-based precious metals junior Benchmark Metals Inc. (TSX-V: BNCH) rose 2.5 cents Friday to 41.5 cents per share on the release of encouraging drill results at its Lawyers project in northern British Columbia.
The highlight of these assays, taken from the Cliff Creek South zone of the project, is the company's intersection of 1.16 grams of gold per tonne (g/t Au) and 22.24 grams of silver (g/t Ag) per tonne over 102 metres, though it also hit grades including 0.55 g/t Au and 18.04 g/t Ag over 111 metres and 1.47 g/t Au and 11.10 g/t Ag over 19.60 metres. Benchmark says that the latest results extend the resource by more than a kilometre along strike.
"The Cliff Creek South zone is providing the grade, consistency, and continuity of gold and silver mineralization that we have also recognized at the main Cliff Creek zone," said Benchmark's chief executive officer, John Williamson. "This new zone will be a focus of 2020 drilling."
The company initiated a 30,000-metre drill program at Lawyers back in April, and has been plugging away since. Drilling at another zone east of Cliff Creek returned grades including 2.09 g/t Au and 87.83 g/t Ag over 36.30 metres earlier in January, while December drilling at the Duke's Ridge zone came back with 2.3 g/t Au and 191.88 g/t Ag over 14.46 metres.
Shares of Benchmark recently jumped to a 52-week high after the company completed a $6.15 million private placement subscribed in part by billionaire mining investor Eric Sprott. The stock has dropped a bit since then, but remains up 100% since the beginning of 2019.