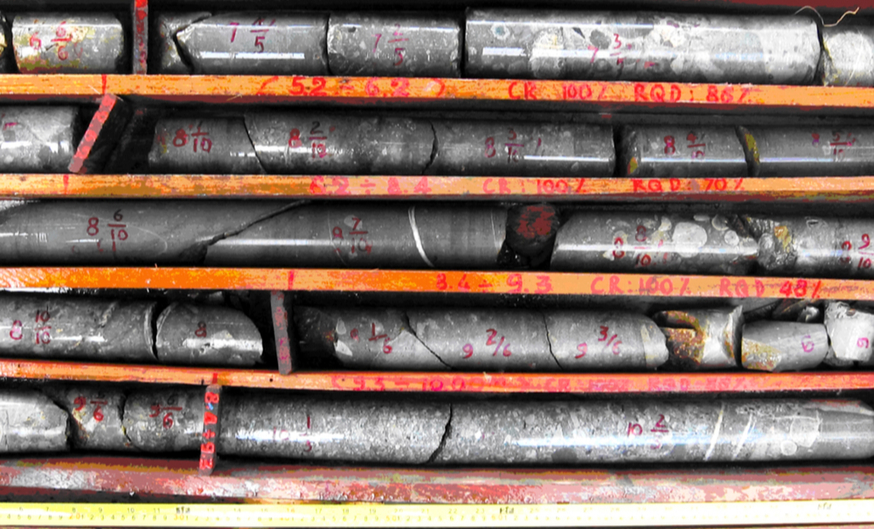 Source: LuYago, Shutterstock.com
Gold mining junior TerraX Minerals Inc. (TSX-V: TXR) announced on Wednesday that it has entered into a $5 million bought deal financing with BMO Capital Markets to advance its flagship Yellowknife City project.
The company will issue 20 million common shares at 25 cents each. It has also granted BMO an over-allotment option to purchase an additional 10% of the offering for 30 days after the deal closes, which is expected around Dec. 27.
TerraX filed its first NI 43-101 resource estimate for Yellowknife City in early November. The report shows that the project contains an inferred resource of 735,000 ounces of gold, split between a pit-constrained resource of 11.6 million tonnes averaging 1.4 grams of gold per tonne (g/t Au) for 523,000 total ounces and an underground resource of 1.2 million tonnes averaging 5.6 g/t Au for 212,000 total ounces. There are no higher-confidence "indicated" resources for the deposit yet, though as the report points out, "it is reasonably expected that the majority of inferred mineral resources could be upgraded to indicated mineral resources with continued exploration."
TerraX says its proposed drill program aims to do exactly that in 2020. The company plans to conduct follow-up drilling at the Sam Otto deposit, the largest of the project's four deposits with an inferred resource of 426,000 ounces of gold, and the Crestaurum deposit, 3 kilometers southwest of Sam Otto, which the company may believes may be ripe for a shallow pit potentially leading into an underground operation.
TerraX has had a bit of a rocky 2019. It began this year's drilling program at Yellowknife in July, testing the strike extension along the Sam Otto deposit. The program initially came back with modest results, including 2.93 g/t Au over 7 metres and 1.36 g/t Au over 14 metres. The second round of assays fared better, with results including 1.26 g/t Au over 25.5 metres and 1.76 g/t Au over 10.0 metres, though investors seemed unenthused.
Shares of TerraX are down 10.5 cents to 25 cents per share in 2019. The announcement of the NI 43-101 boosted the stock a bit recently, but word of the bought deal erased those gains.