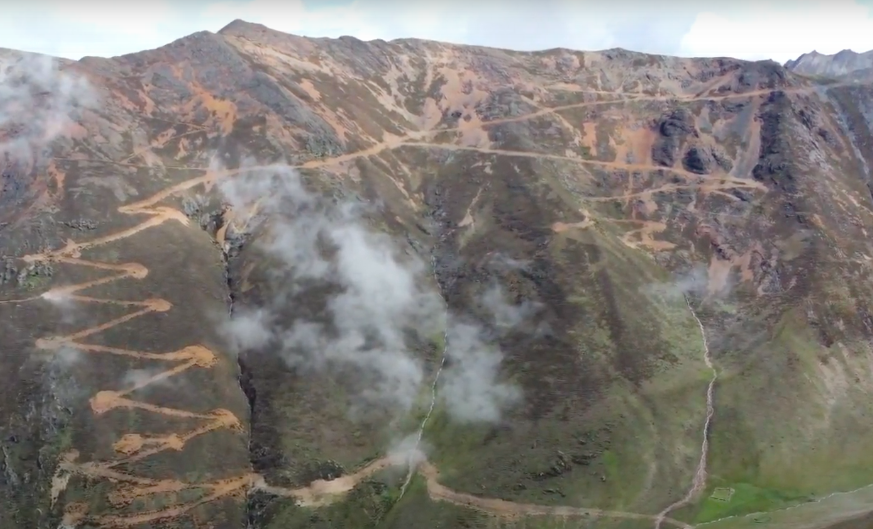 Image of the Maria Ceclia project, courtesy Camino Minerals Corp. (TSX-V: COR) ©2021
Copper explorers Camino Minerals Corp. (TSX-V: COR) announced a $5 million non-brokered private placement on Thursday.
The company plans to issue up to 29.41 million units at $0.17 each, each consisting of a common share and a half warrant. Full warrants will be exercisable at $0.25 for 18 months. Camino says that it expects the financing to largely be subscribed to by institutional investors.
Camino also says the proceeds will be used toward its three copper projects in Peru, including the Los Chapitos discovery, the Maria Cecilia porphyry complex which the company is acquiring from Minera Maria Cecilia Ltd. for $4.6 million, and the Plata Dorada copper and silver project.
"The planned 2021 drilling campaigns for our Los Chapitos IOCG and Maria Cecilia Porphyry copper projects are designed to make new discoveries," Camino president and CEO Jay Chmelauskas said in the release. We plan to drill the porphyry center of a major porphyry district at Maria Cecilia. We also plan to drill the north and south extensions of our 8 km copper mineralized Diva Trend at Los Chapito. Permits are in place to start drilling at the Los Chapitos south extension. We expect permits to drill Maria Cecilia and additional permits to drill at Los Chapitos around July."
Camino recently took rock chip samples from the underground workings at the Lidia zone at the north end of the Los Chapitos project, coming back with grades including 5.1% copper with 7.9 grams of gold per tonne (g/t Au), and 3.5% copper with 9.3 g/t Au. Shares of the company climbed earlier this year after the company announced the Maria Cecilia acquisition amid an investment collaboration with Denham Capital.
Since then, shares of the company have generally been on the decline, closing at 17 cents per share on Thursday.