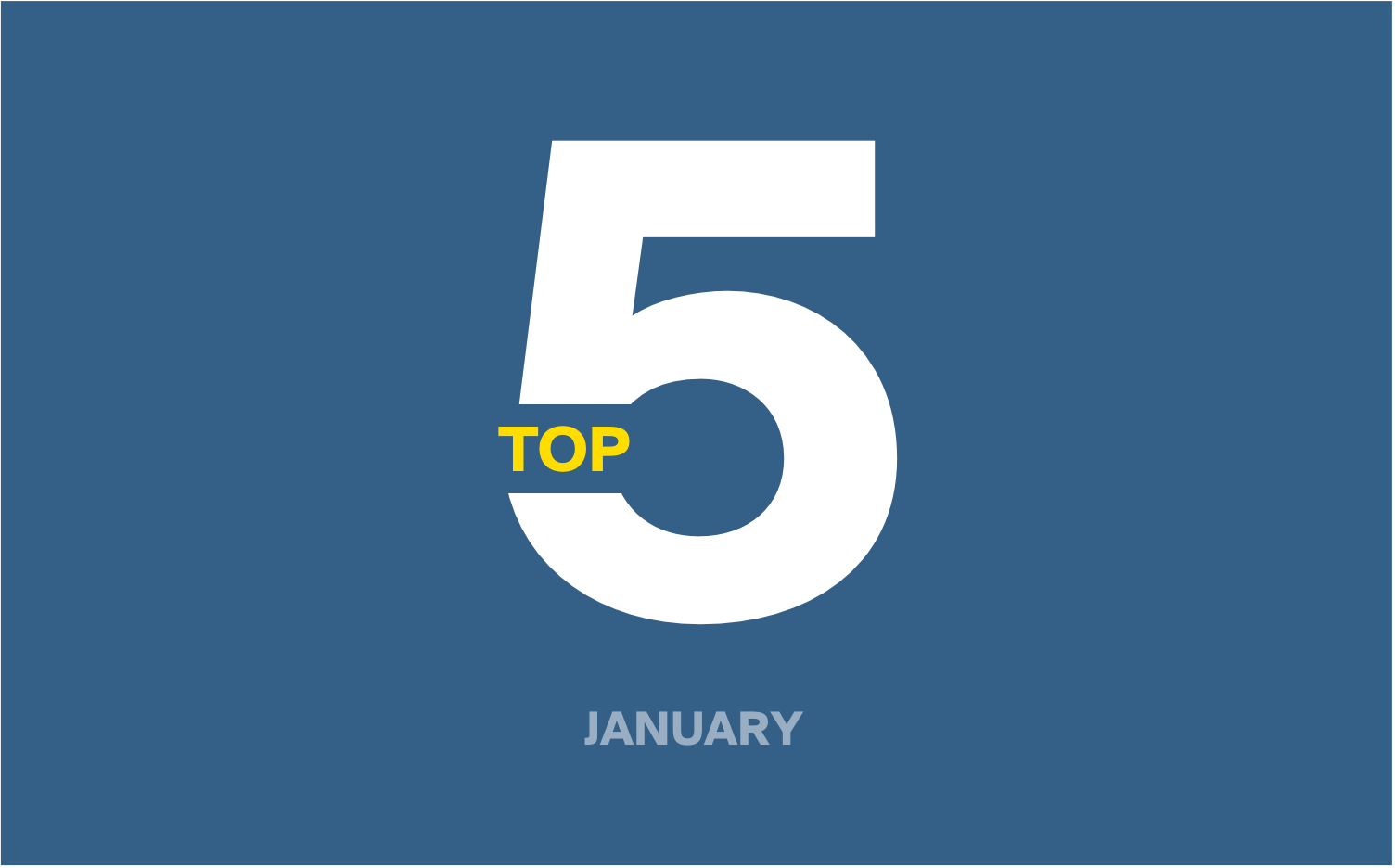 January saw a diverse range of companies realize large gains in their stock price, with representatives from all the trending industries, including pharmaceuticals, renewables, gold mining, and tech. To help you track the top-performing stocks so far this year, we've compiled the following analysis of the top five stocks by year-to-date percent gain, as of market close on Tuesday, Jan. 28. Dig in, and put these companies on your radar.
Gained 199% or $3.80 to $5.71 per share
Shares in Massachusetts-based Trillium had an incredible month, more than doubling in value amid encouraging words about the company's CD47 drug programs and a US$101 million public offering. Trillium plans to use the funds to push forward with clinical trials of CD47-inhibiting drugs TTI-621 and TTI-622, which it says block a "do not eat" signal for white blood cells, enabling them to attack cancerous growths in the body.
Click here for our detailed breakdown of Trillium's financing and ascent in the markets.
2. PowerBand Solutions Inc. (TSX-V: PBX)
Gained 188.9% or 17 cents to 26 cents per share
Shares in PowerBand, an Ontario tech company focused on its cloud-based platform for online vehicle sales, exploded in both volume and valuation from the beginning of the new year. At the end of December, the company said that it was on track to bring its software to thousands of dealerships in 2020, spurring a wave of interest during which it closed a $500,000 private placement.
3. Azimut Exloration Inc. (TSX-V: AZM)
Gained 168.5% or 91 cents to $1.45 per share
Azimut Exploration's stock jumped 200% in a single day on Jan. 14, propelled by stunning assays at its Elmer property in the James Bay region of Quebec. Results included 3.15 grams of gold per tonne (g/t Au) over 102 metres and 2.84 g/t Au over 108.2 metres.
Click here for our full article on the company and its recent drill results.
4. MGX Renewables Inc. (CSE: MGXR)
Gained 116.7% or 14 cents to 26 cents per share
MGX, which is now doing business as Zinc8 Energy, develops zinc-air batteries for storing wind and solar power. Like Azimut above, nearly all of its January gains came from a single item: the announcement that it had entered into an installation agreement with the New York Power Authority for a 100,000-kilowatt energy storage system in New York, seen as a validation of its green-tech model by the US's largest public power provider. The company also revealed plans for a $3 million private placement.
5. WPD Pharmaceuticals Inc. (CSE: WBIO)
Gained 89.23% or 58 cents to $1.23 per share
Earlier this month, Westcot Ventures Corp. completed a reverse takeover of the Polish WPD Pharmaceuticals, took on its name, and began trading on the Canadian Securities Exchange. It's been on the rise since the beginning, on news of patents secured in both the US and Europe for key compounds in its pre-clinical-stage therapy for fighting brain cancer and increased investor awareness.
For a quick rundown on the company and its host of cancer therapies in development, read our full article here.
Pharmaceuticals developer Trillium is already shaping up to be a big success story for 2020 as its flagship therapies move into the dose-escalation phase, while WPD hit Canadian markets and hasn't stopped climbing since. Meanwhile, cloud-based sales platform provider PowerBand saw a massive increase in volume, mining junior Azimut reported excellent assay results, and green battery builder MGX secured a promising supply deal.