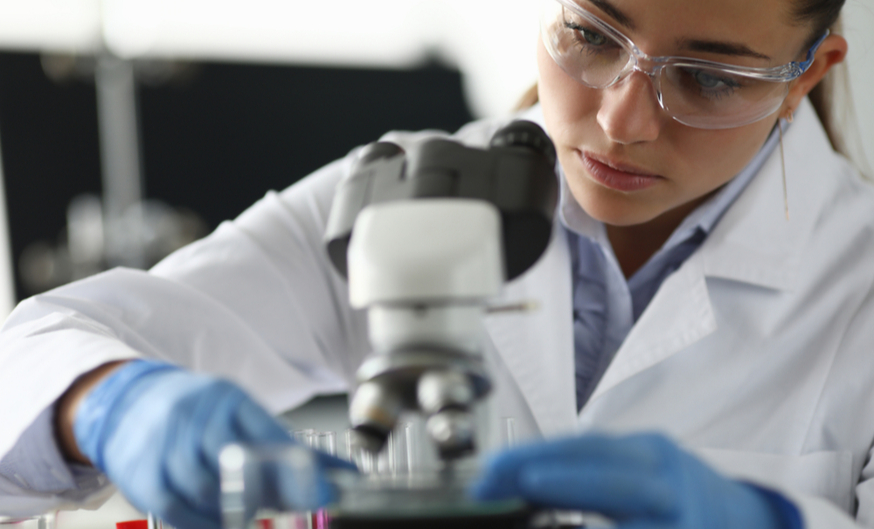 Source: H_Ko, Shutterstock.com
Aptose Biosciences (TSX: APS), a California-based biochem company developing therapeutics to treat cancer, announced the details of a public offering on Wednesday aiming to raise $64.5 million (all dollar amounts in this article USD unless otherwise specified).
The company will issue 16.1 million common shares at $4.00 per share. It has also granted the underwriters, Piper Jaffray & Co. and Cannacord Genuity, the option to purchase an additional 2.4 million common shares for the next 30 days for the same price.
Aptose says it intends to use the proceeds to move forward with clinical trials for CG-806, a drug that inhibits a certain enzyme called kinase in order to treat cancer-causing myeloid and lymphoid malignancies; and APTO-253, which inhibits the expression of a particular family of cancer-causing genes called myc oncogenes.
CG-806 is currently in a Phase 1 clinical trial testing its effectiveness and safety in the treatment of patients with chronic lymphocytic leukemia, small lymphocytic lymphoma, and treatment-resistant Non-Hodgin's lymphomas. So far, the drug has shown to be safe in rodents and dogs, and a second clinical trial to test the drug in the treatment of another type of acute myeloid lymphoma (AML) and a group of cancer-causing bone marrow syndromes known as myelodysplastic syndromes (MDS) is in the works.
Meanwhile, APTO-253 is also in a Phase 1 clinical trial to test its effectiveness against AML and MDS. It's still early in the development cycle, but the company says that in initial tests, the drug has "demonstrated significant reductions" in myc gene expression, showing promise for the development of the drug as a cancer treatment.
Shares of Aptose Biosciences had been up and down in 2019 until Dec. 9, when the company presented preclinical data for CG-806 at the annual meeting for the American Society of Hematology. Apparently, the highly technical deep dives into CG-806 was enough to convince a new wave of investors, and since then, the stock has risen CAD$2.69 on the TSX.