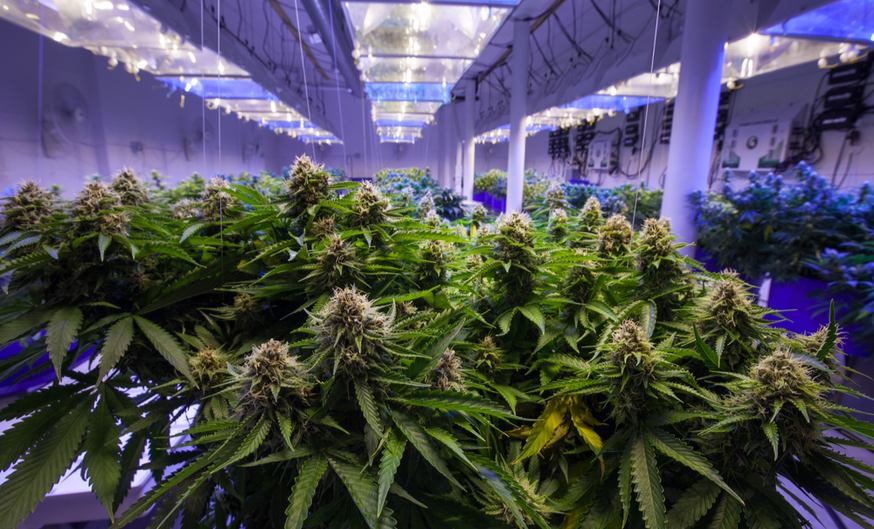 Stock for CannTrust Holdings Inc. (TSE: TRST) continued its decline this morning, piling on more bad news for the troubled pot company. It now sits at CAD$3.98 a share, 38% lower than its value before word broke that the company had violated regulations by growing cannabis in five unlicensed rooms between October and March, and that it had given regulators inaccurate information.
Perhaps the most damning part of the story is a report from the Globe and Mail that CannTrust employees allegedly "hid thousands of plants behind temporary walls" to stage misleading photographs for Health Canada regulators.
In response to the violations, Health Canada put a hold on the 5,200 kg grown in the unlicensed rooms, and the company voluntary put 7,200 kg of its inventory on hold pending investigation. That's "the majority" of its entire stock, according to CEO Peter Aceto. Ontario and Alberta stores also temporarily pulled the company's products from shelves until a decision is reached. CannTrust expects this will result in product shortages, though it continues to cultivate and sell cannabis in the meantime.
The event has so far prompted nine analysts to downgrade the stock. For example, Cannacord Genuinty's Derek Dley dropped the price target way down to $5 from $12, Bank of Montreal's Tamy Chen cut it to $6 from $11, and Royal Bank of Canada reduced its target to $5 from $13, though it still has the stock at a "perform" rating.
Dley's statement on the matter sums up the market's worries. "Clearly, the major concern among investors at this point is whether Health Canada will look to make an example out of CannTrust and potentially pull the company's production license," he wrote. "While we had originally viewed this has highly unlikely, we are now acknowledging this could be within the realm of possibility," and that "it is highly likely the company will be forced to destroy the product that was produced within the non-compliant grow rooms."
Meanwhile, analyst Ryan Tomkins predicted there would "undoubtedly be a [near-term] financial impact."
Whatever the case, it definitely damages the company's reputation with investors, which may make it more difficult to bounce back in the future, even as CannTrust employees work hard to get back on track with regulators, which Aceto assures they are doing. This is especially true considering the event has brought to light a troubling pattern of infractions from the company, as reported by Bloomberg.
If the company is allowed to retain its license—the most likely outcome—and can find its footing soon, this entire problem may be overblown. If not, we may be looking at one of the most high-profile Canadian pot stock meltdowns since legalization.