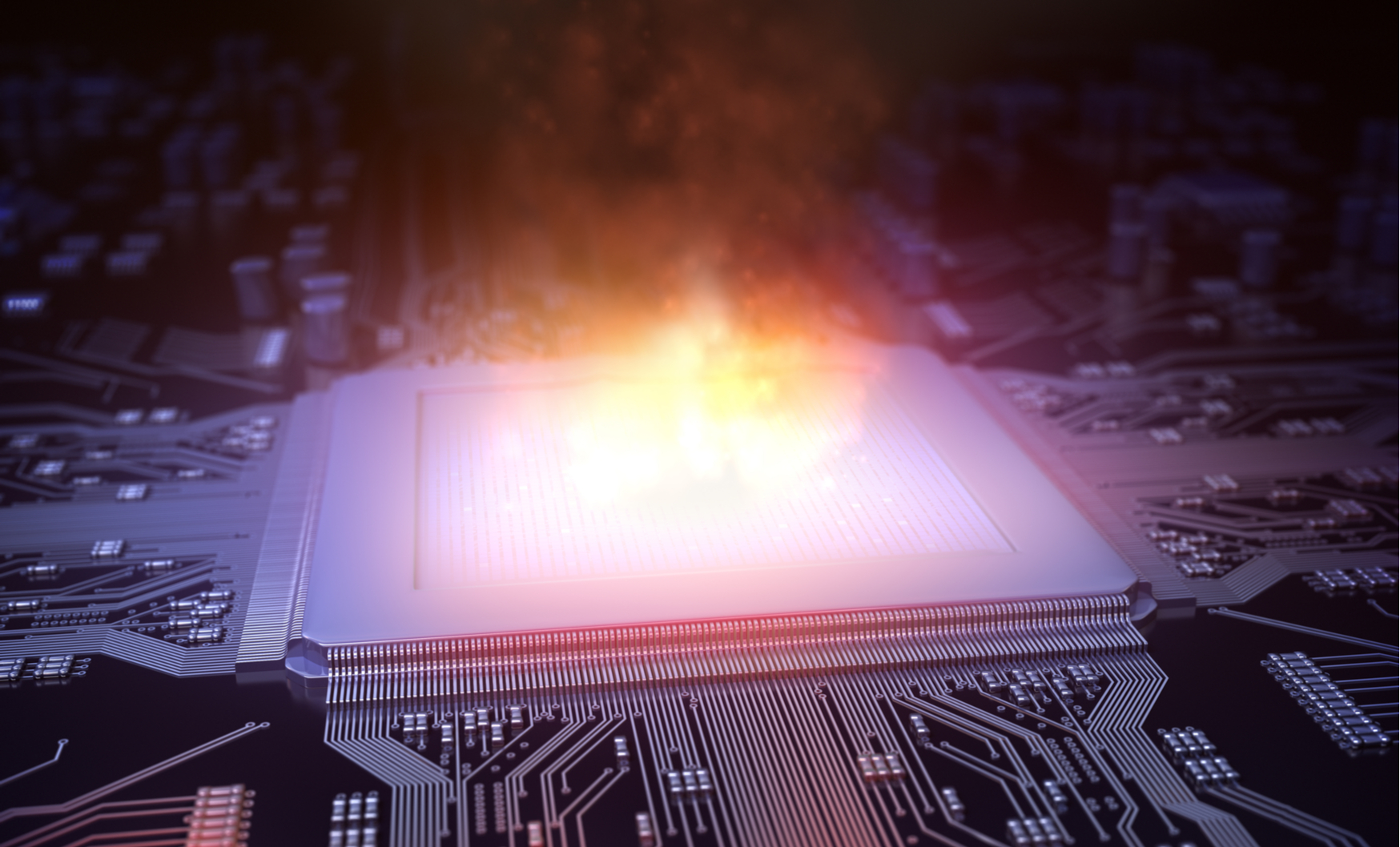 Earlier this month, we questioned whether Advanced Micro Devices stock (NASDAQ: AMD) could maintain its staggering momentum. If Wednesday afternoon is anything to go by, we've found our answer—though that is a big "if."
AMD shares fell off 8.36% today after the company broadly met analysts' expectations in its Q2 earnings report. It seems that while the company's most recent earnings may not be a huge concern, investors have a lot of worries about the chipmaker's future.
AMD reported revenue of $1.53 billion, 0.66% above analyst estimates of $1.52 billion, amounting to earnings of 8 cents a share. This puts revenue at 13% lower than the same period last year, and 20% higher than the previous quarter.
The company primarily blames lower revenue from GPU sales and its semi-custom offerings for the year-over-year decline. But this was expected. The real issue worrying investors is its adjustment of its future guidance to $1.8 billion for Q3, 8.3% lower than analyst estimates of $1.95 billion. AMD also lowered its full-year revenue targets, to "mid-single digit growth" from previous estimates of "high single digit growth."
Diminished demand for the Xbox One and PlayStation 4, at the end of their seven-year product cycle and now considered outdated by newer models expected for release in 2020—and continued declines in semi-custom sales are likely to cause a bumpy road for the rest of 2019. Though, it's worth noting that despite these concerns, 18 analysts raised their price targets for AMD stock following its Q2 report. As MarketWatch reports, of the 33 analysts covering the stock, only 4 have it at a sell rating.
The fact remains that AMD's new 7nm commercial processors are set to blow Intel out of the water, at least for awhile, and its EPYC server chips continue to eat up more market share. Even after Wednesday, the company remains up 63.5% year-to-date, and is the second-best performing stock on the PHLX semiconductor index. It's either the perfect time to buy up AMD stock, or this one of the last stops for the AMD hype train.