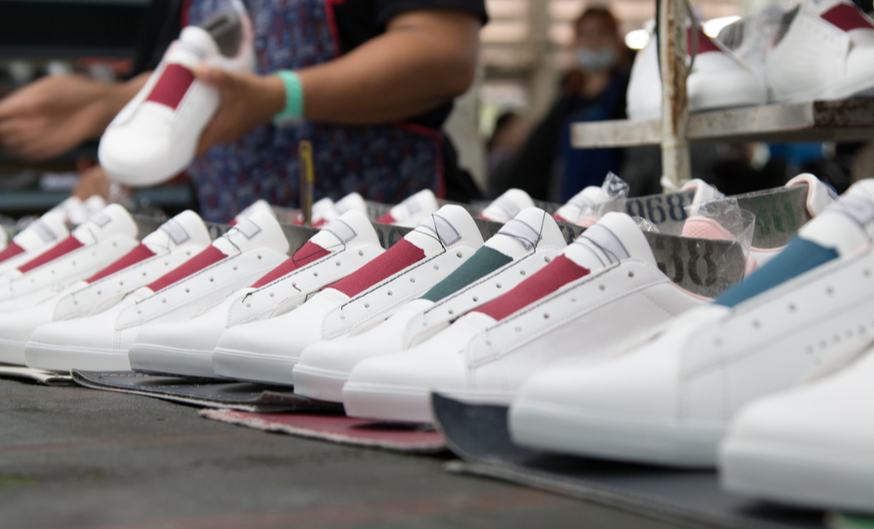 More drama hit Nike Inc. (NYSE: NKE) on Tuesday after the company announced it was pulling a pair of its sneakers per the advice of ex-NFL firebrand Colin Kaepernick.
The special edition Air Max 1s were slated for release in celebration of July Fourth and featured a version of the American flag from 1776 designed by Betsy Ross. While the 13-star U.S. "Betsy Ross" flag has long been associated with the American revolution, in recent years it has arguably become linked to white supremacist groups like the Ku Klux Klan. Critics of the shoes also pointed out that the Betsy Ross design celebrated an era of American history during which slavery was the norm.
As the Wall Street Journal reported Monday evening, Kaepernick reached out privately to Nike and asked that it reconsider the design. In response, the company shelved the shoes, recalled those that had already been shipped, and released a statement saying it had "chosen not to release the Air Max 1 Quick Strike Fourth of July as it featured an old version of the American flag."
It didn't take long for many prominent conservatives to voice their distaste for the decision.
"It's a good thing Nike only wants to sell sneakers to people who hate the American flag," tweeted Texas Senator Ted Cruz. Meanwhile, Arizona Governor Doug Ducey went so far as to tweet that he had "ordered the Arizona Commerce Authority to withdraw all financial incentive dollars" offered to the company to entice them to open a proposed $184.5 million facility in Goodyear, Arizona.
Past Performance, Future Results?
Last time Nike sent conservatives into a frenzy by aligning with Kaepernick for its 30th anniversary "Just Do It" campaign, the company's stock shot to an all-time high. Jeff Beer points out at Fast Company that the campaign illustrated the fact "that the company's fortunes are inexorably tied to inclusive youth culture," and argues that this latest cancellation is a shrewd business move at the very least.
So far, it doesn't seem like the Betsy Ross cancellation will elicit the same market enthusiasm as the September campaign. At the time of writing, Nike stock is down 0.90%, erasing some of the gains made following a strong Q4 earnings announcement last week and a 2% boost on Monday.
Still, it's doubtful the company is sweating its decision—if the supposed boycott hasn't impacted its bottom line yet, it certainly isn't about to now.