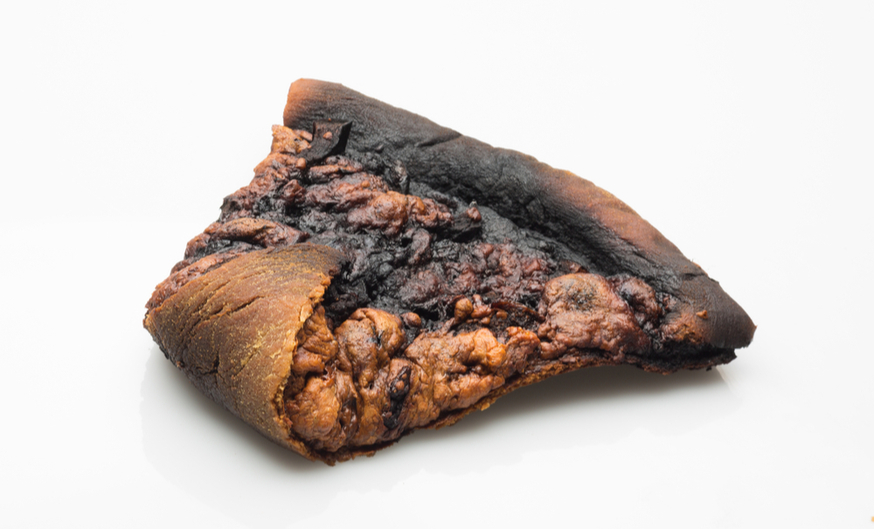 Domino's Pizza (NYSE: DPZ) stock has been a top performer for some time now, climbing 250% over the last five years with remarkably consistent earnings. However, with an equity deficit of over $2 billion and an $11.6 billion market cap, the company's success has always been something of a tightrope act, particularly dependent on maintaining relentless growth. And over the past few quarters, the company has begun to teeter, as third-party delivery services continue to disrupt the fast-food industry.
Unfortunately for investors, the company's Q2 2019 earnings report is another stumble—though it's unlikely to knock the pizza restaurant off balance just yet.
Good, But Not Good Enough
Domino's reported adjusted earnings per share of $2.19, up 23% year-over-year, and 8.14% better than analyst expectations of $2.02 a share. The company also opened 200 new stores and increased sales by 5.1% internationally, or 8.4% when adjusted for unfavourable shifts in foreign currency.
When you look closer, the outlook is a little less rosy. Revenues climbed 4.1% to $811.6 million but fell 3% short of analyst expectations of $836.59 million. Same-store sales grew at only 3% in the U.S., substantially shy of consensus estimates of 4.6%. Internationally, same-store sales grew 2.4%, just under analyst expectations of 2.6%.
This last metric is especially important because it indicates a chain's effectiveness at wringing further profits from existing assets. As CNBC reports, in order to batten down the hatches against UberEats, DoorDash, GrubHub, and traditional rivals like Pizza Hut and Papa John's, Domino's has resorted to a strategy it calls "fortressing." To get closer to customers and increase the speed of delivery, the company has been opening more stores in existing markets. The catch is that these clustered stores may eat into one another's profits. Critics can likely attribute disappointing same-store sales to both this strategy and market share gains by third-party delivery services implementing deep discounts and massive advertising spending to draw customers.
At the time of writing, the Domino's stock has tanked 8.3% since the report, from $270.01 to $249.10 a share. That said, the company remains the largest pizza company in the world by global sales, and while growth may be below estimates, the company is still putting up meaningful increases. Whether the aggressive, loss-making strategies of third-party delivery services can maintain momentum is a big question for the future; in the meantime, investors should be placated by the Domino's' recently-boosted $0.65 quarterly dividend.