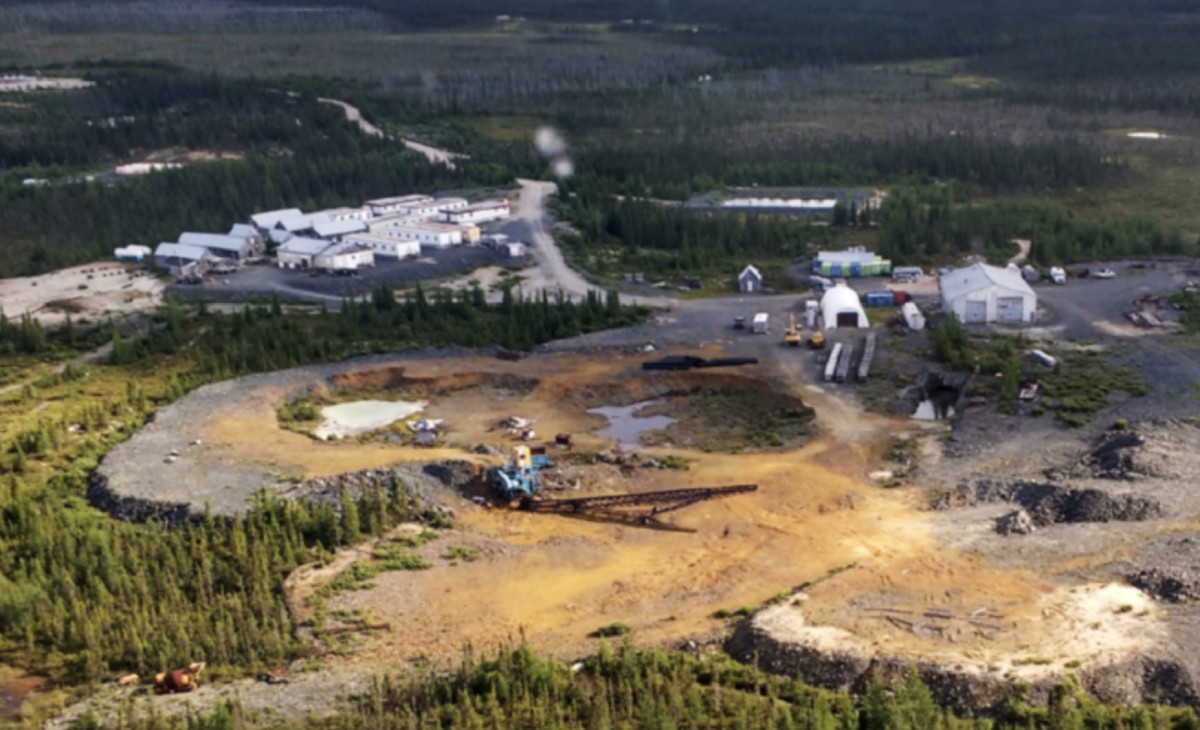 Benz's Eastmain Gold Project in Quebec, image courtesy of Benz Mining Corp.
Early-stage Vancouver gold mining junior Benz Mining Corp. (TSX-V: BZ) announced a non-brokered private placement for gross proceeds of up to $2 million on Tuesday, aiming to fund ongoing exploration at its Eastmain Gold project in the James Bay District of Quebec.
The company plans to issue 26.32 million units at 7.6 cents each, with each unit comprised of a common share and a full warrant exercisable at 12 cents for the next 36 months.
Benz optioned the Eastmain Gold project from Eastmain Resources Inc. last August for $5 million, quickly following up the move by filing an NI 43-101 resource estimate. The report estimates a resource of 899,000 tonnes at 8.19 grams of gold per tonne (g/t Au) for a total of 236,500 ounces of gold indicated, and an inferred 579,000 tonnes at 7.48 g/t Au for a total of 139,300 ounces of gold.
P&E Mining Consultants Inc., which prepared the report, recommended new exploration on the property, including a $500,000 phase 1 program to pinpoint targets and a $2.86 million phase 2 exploration program with 2,500 metres of new drilling.
Since then, the company has been rather quiet, posting a $1.35 million private placement in November only to cancel it in January due to "an abatement of interest." One might wonder what has changed to convince Benz that this financing will end differently, encouraging them to up the amount by another $650,000.
Benz is led by its CEO, president, and director Miloje Vicentijevic, a mining engineer who previously worked as the technical director of mining for Worley Parsons Canada, the mining division manager for Tetra Tech Wardrop Engineering, and the technical services manager for Sherritt International Luscar's mine in Alberta. Benz's chairman is Nick Tintor, another mining executive and geologist who currently serves as the president and CEO for RG Mining Investments Inc., and previously as the CEO and president for Avidian Gold Corp. and Taochi Mining Inc.
Since announcing the financing, shares of Benz have risen 1.5 cents to 8.5 cents per share.