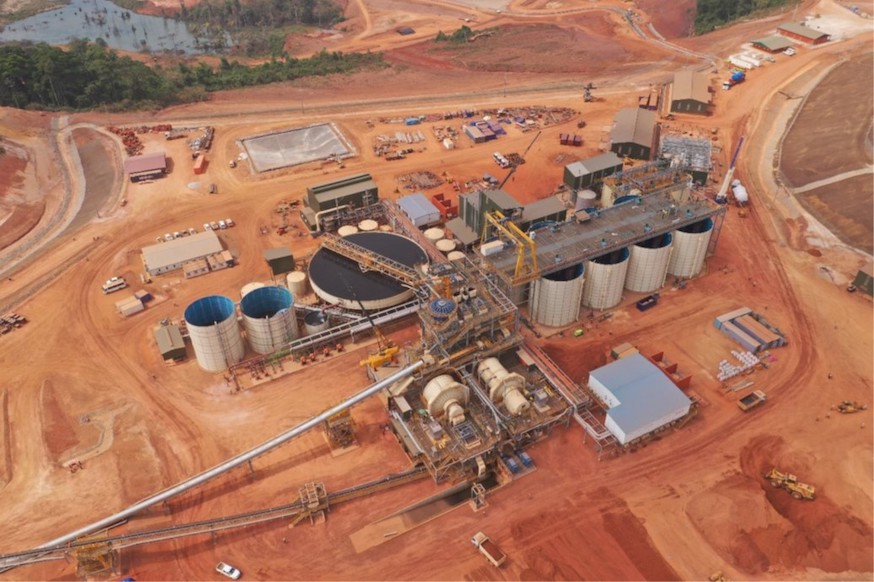 Endeavour's Ity Mine, image courtesy Endeavour Mining corp. ©2020
As the price of gold bounced back on in the wake of widespread central bank efforts to curb the economic impact of the coronavirus, London-based intermediate gold producer Endeavour Mining Corp. (TSX: EDV) announced plans to buy smaller fellow West African miner Semafo Inc. (TSX: SMF) for $1 billion on Monday.
Endeavour says the acquisition, which was unanimously approved by both companies' boards, will "create a top 15 global gold producer and the largest in West Africa with six operations and an attractive growth pipeline," producing more than one million ounces of gold per year.
The move adds the Semafo's Boungou and Mana mines to Endeavour's portfolio, two mines with strong cash flow that produced a combined 340,000 ounces of gold last year. Coupled with Endeavour's 2020 guidance of 680-740,000 ounces in 2020 spread across its Ity, Houndé, Agbaou, and Karma mines, the target company is expected to maintain all-in sustaining costs below $900 an ounce, with a combined 10.5 million ounces in proven reserve, 20.7 million ounces measured and indicated, and another 6.3 million ounces inferred.
As part of the deal, the new company's shares will be exchanged at a rate of 0.1422 Endeavour shares for each Semafo share, which Endeavour says is a 27.2% premium from the company's 20-day volume-weight average price.
In conjunction with the deal, La Mancha Holding, will decrease its stake from 31% in Endeavour to 25% in the new combined entity, and invest $100 million in the new venture.
The buy-out follows a few hard months for Semafo, which began to plummet after gunmen attacked a convoy of employees on their way to the Boungou mine in early November, killing 37 people. Since the deal was announced, shares of Semafo have increased 78 cents to $2.77, while Endeavour shares have dropped $1.53 to $20.12.