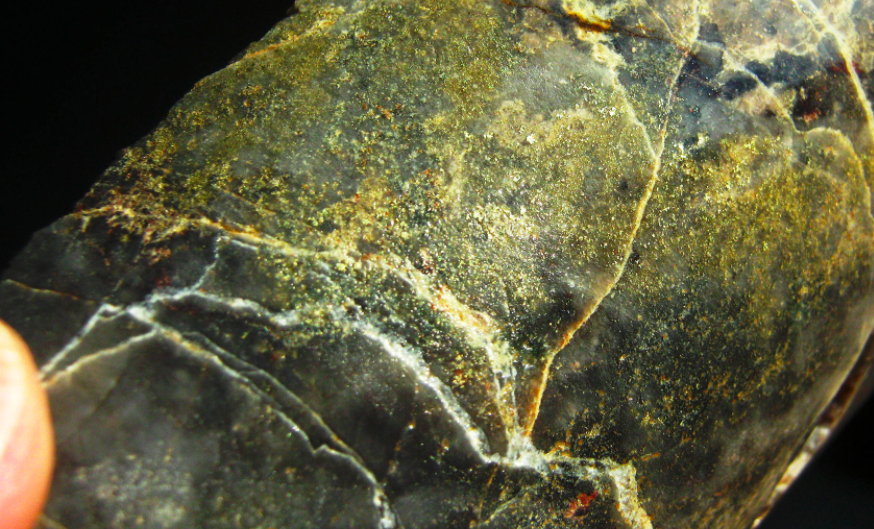 Image: Drill cores from the Bayan Khundii Project, courtesy Erdene Resource Development Corporation ©2020
Shares of Erdene Resource Development Corporation (TSX: ERD) rose 9.5 cents or 21.8 percent on 3.79 million shares Tuesday after the company reported that it has hit excellent grades at its Bayan Khundii project in southwestern Mongolia.
In the most recent round of assays, taken from the "Midfield Southeast" target of the deposit, intersected 5.5 metres of 125.9 grams of gold per tonne (g/t Au) close to the surface., including one metre of 581.6 g/t Au. Other results included 15.1 metres of 25.6 g/t Au—with a one-metre interval of 338 g/t Au—and 10.6 metres of 3.12 g/t Au.
Erdene president and CEO Peter Akerly says the company is "exceptionally pleased" by the results, which came from a target area classified as waste or low-grade stockpile by the previous resource estimate. He added that a bankable feasibility study for Bayan Khundii is expected "in the coming weeks," and that the company is planning drill programs for the company's other targets in the Khundii Gold District.
A pre-feasibility study the company filed for the deposit in October last year supported a mine with an after-tax net-present value of US$97 million assuming a US$1300/oz gold price, with a measured and indicated resource of 520,700 ounces of gold, at a production rate of 61,000 ounces per year. But the latest results will likely expand these numbers.
Erdene completed an environmental assessment of the Khundii Gold project in early June and began a 1,000-metre drill program soon after. The stock has been on the rise in 2020, up 197.1% year-to-date to 52 cents per share.