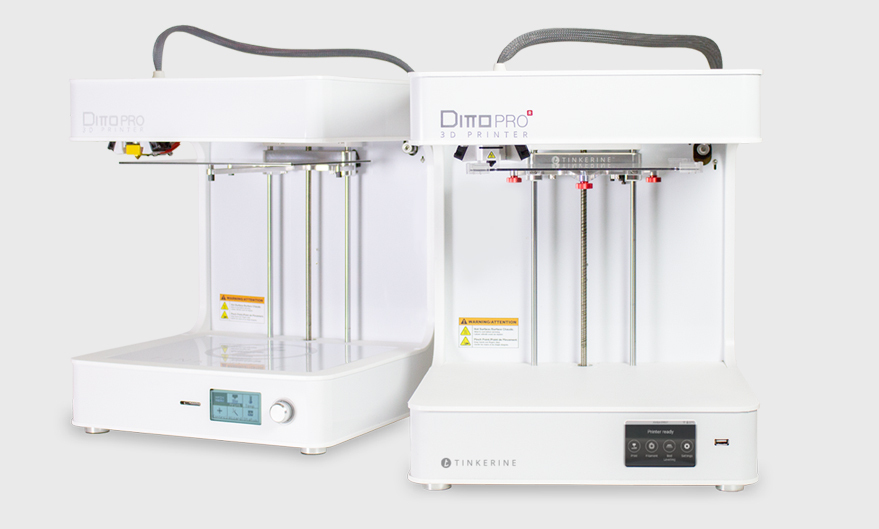 Tinkerine's DittoPro 3D Printers, courtesy Tinkerine ©2020
3D printing company Tinkerine Studios Ltd. (TSX-V: TTD) continued to rise on Monday following news that it has received approval from Health Canada to produce Class 1 medical products, including the face shields the company has been producing to help front-line medical workers.
The Delta-based firm pivoted to face shield manufacturing in late March, later enlisting an "Educational Production Consortium" and Manufacturing Production Consortium of partners to boost production.
"We are extremely pleased that our manufacturing facility has received Health Canada licensing and look forward to increasing our production as we add members" to both consortiums, Tinkerine CEO Eugene Suyu said in the press release, adding that Tinkerine's " success in delivering solutions owes a great amount of thanks and gratitude to members of the health care community and education professionals."
Last week, Mr. Suyu told the Delta Optimist that it recently "received interest" for 4,500 face shields over just 24 hours and that he estimates there are 600 dormant printers in the area that the company could potentially pull into its production line. In an interview with the Vancouver Sun, he said that after retooling, the company was now producing 1,000 masks a day. The Delta Optimist added that the company was charging a nominal fee for the face shields, but had applied for government funding to make them free.
We wrote last week about Tinkerine's recent development of a prototype ventilator splitter, though the company is quick to note that the product hasn't been ordered or approved. Meanwhile, shares of the company continue to rise on massively increased volume, from 1 cent in early March to 27.5 cents today.