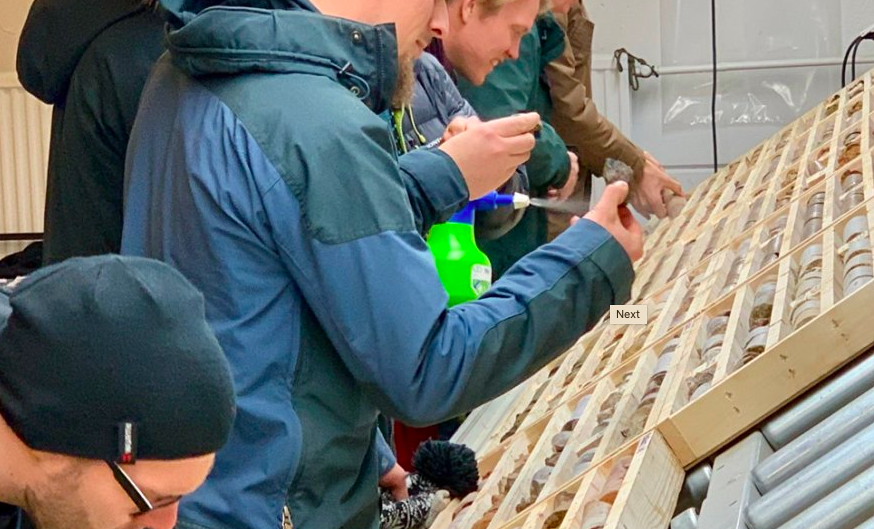 Image: Firefox drill cores from 2019, image courtesy Firefox Gold Corp. ©2021
Shares of Firefox Gold Corp. (TSX-V: FFOX) rose 5.5 cents on Thursday on 902,000 shares after the company announced new drill results from its Mustajärvi Project in Finland.
The drilling, which intercepted a 16.45-metre interval of 7.69 grams of gold per tonne (g/t Au), appears to extend the strikingly high-grade zone Firefox previously intercepted in June. Other notable intervals from this latest round included 0.65 metres of 28.57 g/t Au and 0.90 metres of 42.47 g/t Au.
"This extension of high-grade gold to depth at Mustajärvi is a real breakthrough for FireFox," Firefox CEO Carl Löfberg said in the release. "Not only has our team been able to predict, test, and intercept new high-grade gold occurrences along strike for more than a kilometre, but we can also now visualize and model a strong mineral system growing in thickness with depth. A core rig will arrive back on site in early October, and we will proceed with a pattern of closely spaced step out holes to fully evaluate this high-grade zone. We shall also be testing new targets at depth and farther to the northeast."
Firefox also recently began "systematic mechanized exploration" at its Sarvi project in Finland, next to Rupert Resources Ltd.'s (TSX-V: RUP) Area 1 discovery. Shares of the company have been dropping, with a few spikes, since reaching a 52-week high in June. The company closed at 26 cents per share on Thursday.