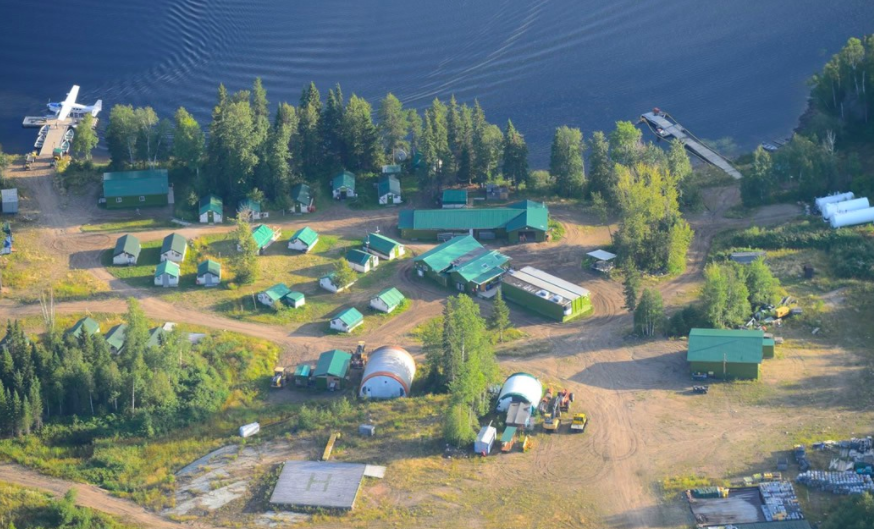 Image: Springpole project, courtesy First Mining Gold Corp. ©2020
Shares of First Mining Gold Corp. (TSX: FF) rose 4.5 cents on 2.67 million shares Wednesday following the company's closing of an oversubscribed $28.75 million bought deal private placement.
The company issued 57.5 million units at 50 cents each, including the full exercise of an over-allotment option granted to the group of underwriters led by Cormack Securities Inc. Each unit consisted of a common share and a half-warrant, with full warrants exercisable at 70 cents for 24 months.
First Mining says it plans to use the proceeds for "exploration, development and permitting activities at its Canadian gold projects," as well as for acquisitions and working capital.
Shares of First Mining have seen increased traffic since the company hit 1.0 metre of 173.8 grams of gold per tonne (g/t Au) at its Goldlund project in Ontario. The company drilled 48 holes over 8,958 metres as part of the program between 2019 and 2020, and recently completed the sale of the deposit to Treasury Metals Inc. (TSX: TML), becoming the largest shareholder of Treasury in the process.
In addition to the most recent financing, First Mining also closed a US$22.5 million financing with First Majestic Silver Corp. (TSX: FR) back in July to advance its Springpole gold project also in Ontario. As part of the deal, First Majestic will retain the right to purchase 50% of any payable silver produced on the deposit. The company is conducting geophysical surveying and environmental data collection at the project, and plans to use the proceeds from the deal to advance the project through the pre-feasibility study stage.
Shares of First Mining are up 22.5 cents year-to-date to 48 cents per share.