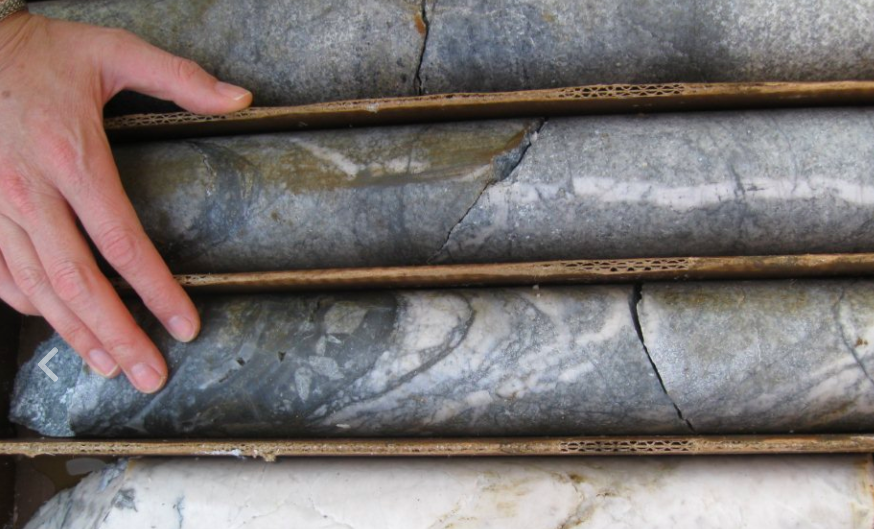 Image: Previous drill cores from Golden Summit, courtesy Freegold Ventures Inc. ©2020
Freegold Ventures Limited (TSX: FVL) continues to rise precipitously after reporting promising, extended grades at its Golden Summit project near Fairbanks, Alaska, on Wednesday, followed by a $5 million private placement Thursday morning, subscribed in part by billionaire Eric Sprott.
Freegold just began the latest drill program at Golden Summit in late February but has since been forced to temporarily suspend operations at the deposit due to COVID-19 concerns. In the first round of new assays, the company intersected 188 metres grading 3.69 grams of gold per tonne (g/t Au)—a result of an uncommonly high width in the exploration industry. The company says that this, along with the other assays, tentatively confirm its interpretation that the Cleary Hill vein system extends west of the deposit's old Cleary Hill Mine, towards the "Dolphin" target in an area that hasn't seen much drilling.
Freegold president Kristina Walcott was suitably enthused, saying "Management is tremendously excited with these results." Investors also seemed encouraged, driving the stock up from 8 to 17 cents on over 37 million shares on Wednesday.
On Thursday, the company added to the news, posting a $5 million non-brokered private placement brokered by Paradigm Capital Inc. The company plans to issue 29.4 million special units at 17 cents per unit. Each will include a common share and a half warrant, with full warrants exercisable at 28 cents for 2 years after the deal closes.
High-profile metals investor Eric Sprott has invested $2 million in the private placement, increasing his ownership of Freegold to 19.9%.
At the time of writing, Freegold continues to rise, up 6.5 cents Thursday to 23.5 cents per share on 22 million shares.