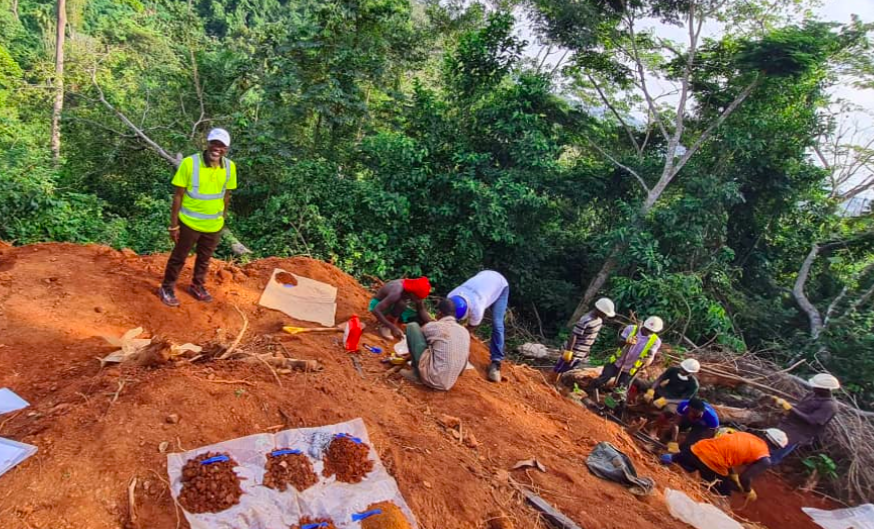 Auger crews at Asante's Kubi deposit, image courtesy Asante Gold Corp. ©2021
Note: PrivatePlacements.com has NOT received compensation from any of the companies listed below in connection with this message, nor is the writer an investor in any company listed.
Asante Gold Corp. (CSE: ASE)
Type of financing: Non-brokered
Gross proceeds: $7.0 million
Number of units: 47.71 million
Price per unit: $0.15
Closing date: 04/16/21
Today's closing price (Aug. 24): $0.99
Share appreciation: 560%
Warrants: Full
Strike Price: $0.25
Expiry date: 04/15/23
Net ROI w/ warrants ($100k investment): $1.05 million

An April financing from Asante Gold Corp. (CSE: ASE) went free-trading this week to tremendous returns. Now, before we get into the details, we'd like to say: past-performance does not indicate future returns. We are never outright endorsing these top-performing companies we cover each week; we're merely reporting on trends we think our readers will find interesting.
The company closed a $7.0 million offering on March 16, issuing 47.71 million units at 15 cents each. Each unit included a common share and a full warrant, exercisable at 25 cents each for two years.
Shares of Asante were on the rise when the company closed the private placement, but they didn't jump aggressively until the beginning of August, when it announced that it was acquiring Resolute Mining Ltd.'s Bibiani gold mine in Ghana. Following that news release, the stock climbed 34.5 cents in a single day, seeing further gains in the ensuing weeks with more updates on the acquisition.
We wrote about Asante last week, when the company closed an additional $70 million private placement to fund the acquisition. Shares of the company are up 560% since announcing the private placement in March.