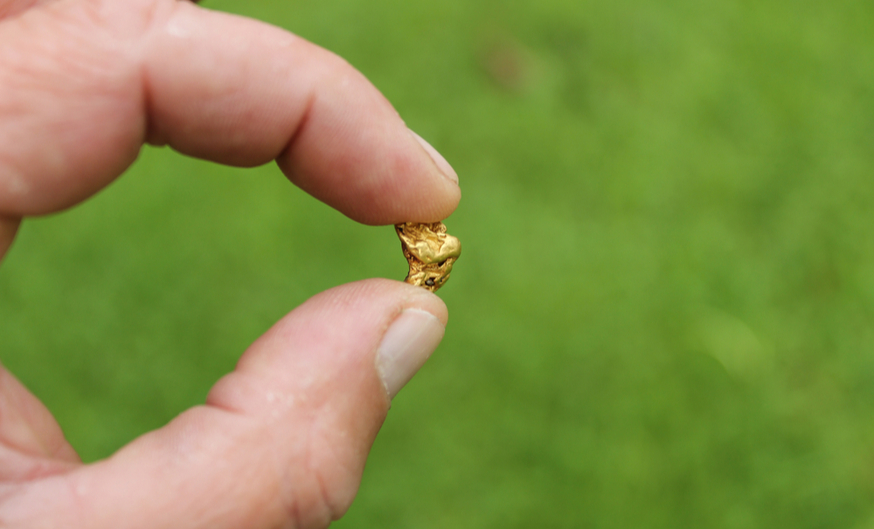 Image Source: Shutterstock.com
Shares of Toronto-based gold junior Labrador Gold Corp. (TSX-V: LAB) jumped 3 cents to 21.5 per share on 1.65 million shares Thursday after the company announced a pair of non-brokered private placements totalling $3.5 million.
For the first financing, the company plans to issue approximately 14.29 special units at 17.5 cents each, with each unit comprised of a common share and a full warrant exercisable at 30 cents for two years. In the second financing, Labrador plans to issue 4 million "flow-through units" for 25 cents each, comprised of a flow-through share and a warrant with the same terms as the first financing
The company says it will use proceeds to fund its exploration program at its Kingsway and Hopedale projects, in Newfoundland and Labrador. Labrador Gold announced plans to begin drilling at Hopeland in 2020 back in January, based on grab samples that came back with grades between 1.67 and 8.26 grams of gold per tonne, though it hasn't begun drilling yet. The company provided an update on the Kingsway project earlier in May, saying that recent review of historical and recent exploration on the property revealed that the project may contain an extension of the Appleton fault on New Gound Gold Corp.'s Queensway project to the south, which previously came back with a drill intersection of 92.86 g/t Au over 19 metres. Labrador says the data indicates "excellent potential for a gold mineralized system at Kingsway."
Shares of Labrador have fluctuated between 10 and 20 cents for the past year, but with the announcement of the latest financing, the company saw a huge spike in trade volume amid its 3-cent boost.