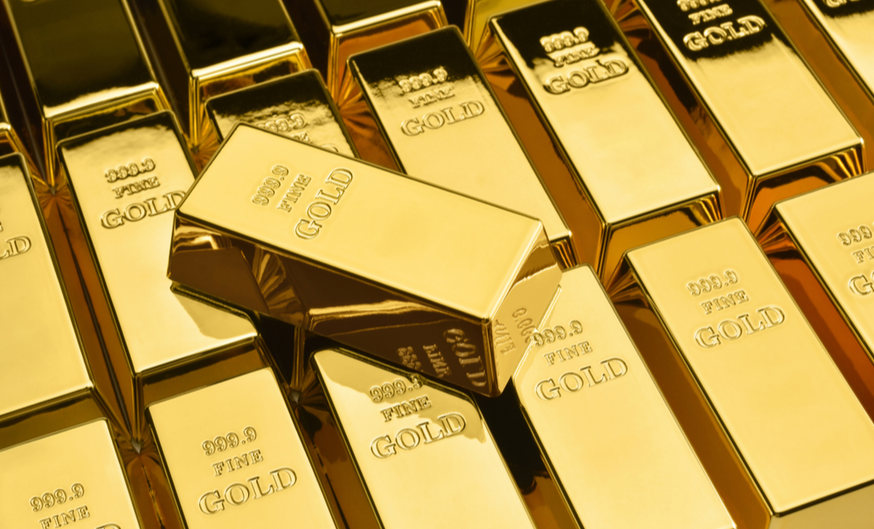 A dovish Fed is considering cutting interest rates. Trump and Iran show no signs of deescalating their snowballing conflict. The economy's future may hinge on an upcoming meeting between the U.S. president and Xi Jinping.
And in the midst of all this uncertainty, gold is thriving.
Prices for the precious metal hit $1442.90 per ounce on Tuesday, its highest level in six years. Gold has spiked 8 points this month, and 9 over the past quarter, in a performance we haven't seen since 2016. Investors are ecstatic over the metal breaking out past $1,350, considered a price ceiling for gold for the past five years.
Sentiment has cooled since then, and at the time of writing, spot gold has declined back down to $1,411. Though analyst Jim Wyckoff writes at Kitco that this consolidation is "normal," noting that continued geopolitical instability gives bulls a "solid technical advantage."
Meanwhile, Newton Advisors analyst Mark Newton advised investors on CNBC to "look the other way" from gold for now, saying that momentum has skyrocketed to unsustainable short-term levels. He added that if external factors start to stabilize, it could quickly erase a chunk of gold's recent gains.
If the bull market rights itself and restarts its upward momentum, gold miners will have a field day, especially junior gold companies with lower liquidity positioned to benefit from a sharp uptick. We've already seen substantial movement from junior gold ETFs like the Vaneck Vectors Junior Gold Miners ETF (NYSE:GDXJ), and if gold continues to trend upward, we can expect bigger firms to snap up many juniors, bidding up stock prices.
Gold's been a relatively tame investment for years now, but as the dollar weakens and folks flood to haven assets, it's certainly gotten a lot more exciting. Investors have their fingers crossed that the metal's new base will hold out.