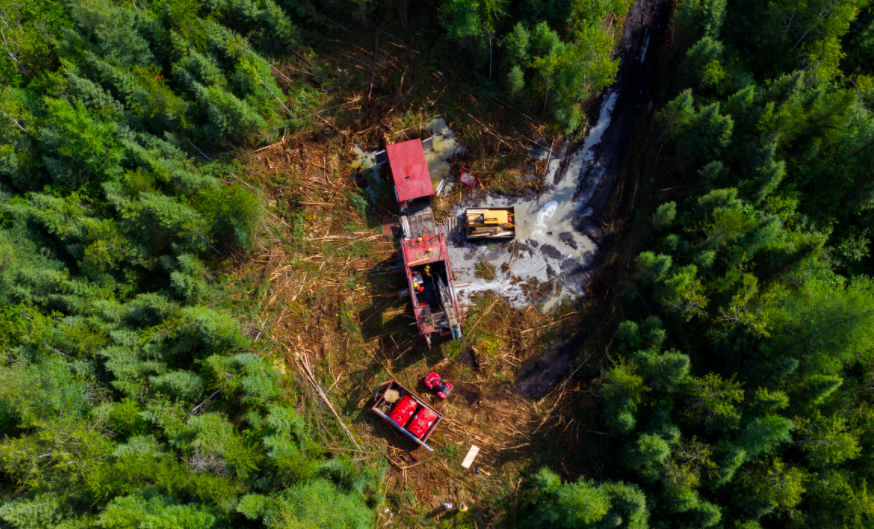 Image: 2017 exploration drilling at the Dixie Project, courtesy Great Bear Resources Ltd. ©2020
Great Bear Resources Ltd. (TSX-V: GBR) announced a $33 million private placement on Tuesday morning, upsized from its previous $20 million deal posted earlier in the day.
Under the new terms of the offering, the company plans to issue 1.47 million flow-through shares at $17 per share—a 45% premium from its current share price—and another 725,000 common shares at $11.04 per share. The offering is brokered by a syndicate of underwriters led by Canaccord Genuity Corp. and is scheduled to close on or around June 2.
The company, one of our best performing mining stocks of 2019, has been busy lately, drilling grades including 3.18 g/t Au over 56.95 metres, and, more recently, 68.59 g/t Au over 2.65 metres within a broader interval of 10.19 g/t Au over 19.00 metres at its flagship Dixie Project in Ontario, host of the high-profile LP Fault target. The latter assays are the best yet for an already promising deposit, and the first taken from a deep drill hole.
"With our first deep drill hole, we have doubled the known vertical extent of the Dixie Limb and intersected new Hinge zone style veins that may represent extensions to the Hinge Zone," said Great Bear CEO Chris Taylor in the release. "Results also suggest the Dixie Limb and Hinge zone veins may merge at depth, an idea we are keen to test with further drilling."
The company also recently spun off its Great Bear Royalties Corp. subsidiary.
Shares of Great Bear have been on a steep rise since early March, though news of the latest financing saw the stock drop 48 cents. Today, shares of the company are up 31% for 2020, to $11.50 per share.
To learn more about Great Bear, watch our March interview with CEO Chris Taylor here.