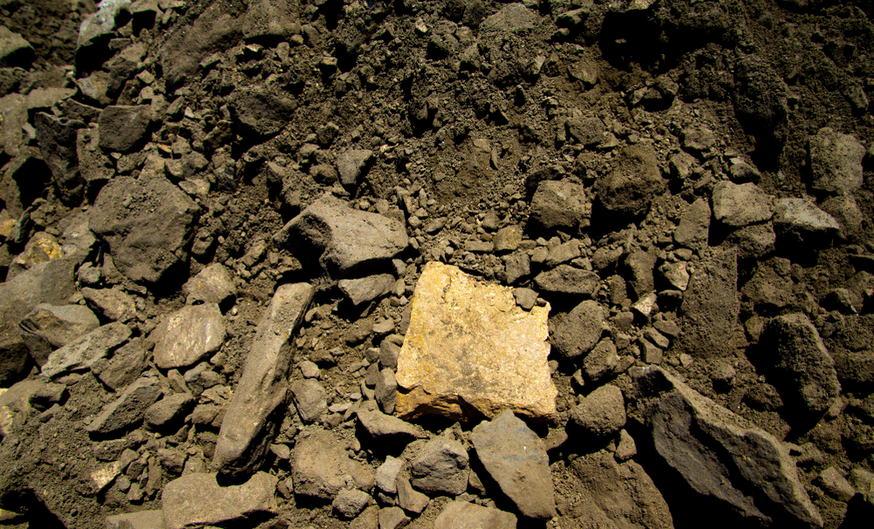 Nickel sulphide, Image source: Adwo, Shutterstock.com
Shares of palladium, nickel, and copper explorers Grid Metals Corp. (TSX-V: GRDM) jumped 9.5 cents today following the company's release of an NI 43-101 report on its Bannockburn nickel sulphide project outside of Timmins, Ontario.
The report summarizes geological and historical exploration data on the property, including 84 drill holes, and offers independent recommendations for the project's future. The key finding of the report was the project's similarity to Canada Nickel Company Inc.'s (TSX-V: CNC) Crawford Ultramafic Complex, a nearby discovery which hosts one of the top 10 biggest nickel sulphide resources in the world. Importantly, the report says current findings warrant further exploration, with solid potential to develop into an eventual mine.
10 historic drill holes intercepted nickel grades similar to the Crawford complex in the B zone, ranging from 182.3 metres of 0.26% nickel to 25.25 metres grading 0.48% nickel. Dr. Dave Peck, the company's vice president of exploration, says Grid Metals' priority moving forward is to determine the size of mineralization at the B zone, using 3D magnetic inversion modelling to guide the next phase of drilling.
"The growth in demand for nickel is expected to surge with the electrification of automobiles in the coming years," Robin Dunbar, the company's president and CEO, said in the release. "Bannockburn represents a high potential project for Grid Metals with multiple zones of nickel mineralization drill identified. In light of the fundamentals for nickel going forward we view Bannockburn as an excellent project opportunity for Grid to pursue at this time."
Investors seemed to agree today, as the price of the stock increased 59.4% on a trade volume of almost 7.4 million shares, its biggest single day gain in history.