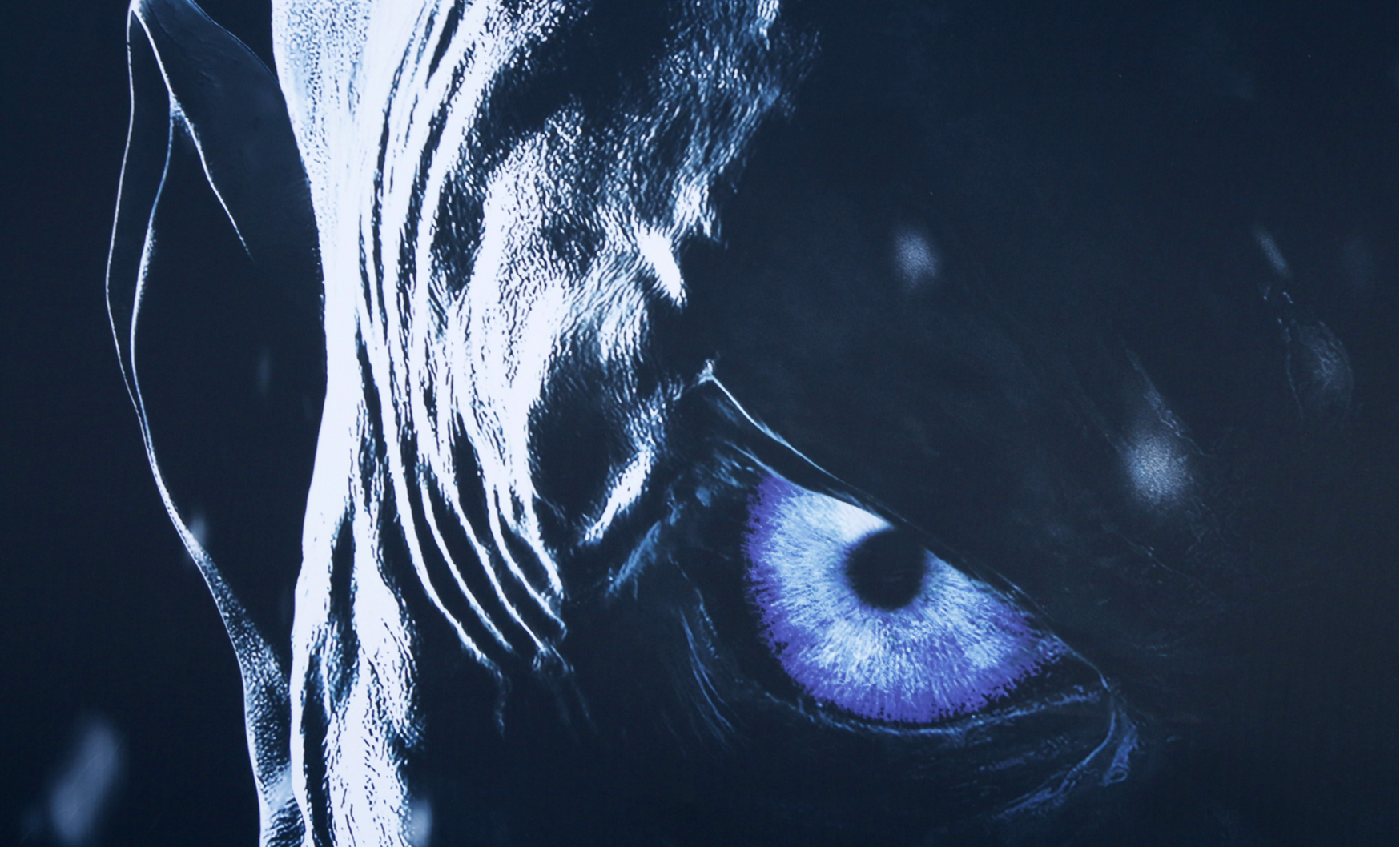 Kathy Hutchins / Shutterstock.com
[Spoilers for the entirety of Game of Thrones ahead.]
Well folks, the Game of Thrones finale has come and gone, leaving a pile of ashes, some pretty great memes, and an army of hilariously entitled fans clamoring for a $90 million redo in its wake. And while this season in particular may not have exactly been the prince that was promised, the series has nonetheless managed to etch its slate of iconic characters into our collective memory.
But before we turn our attention from our eight-year investment in Westeros to our financial investments, it's worth investigating where the two intersect. After all, the statement "you win or you die" could apply almost as easily to the stock market as it does to the seven kingdoms. So in my own private attempt to process the post-GoT grief, here are the nine biggest players to make it to the end of the series, and the stocks that most resemble them.
1. The Night King - Uber (NYSE: UBER)
With Uber, we had years of hype culminating in one of the worst initial public offerings in the history of Wall Street. With the Night King, we had seven and a half seasons of horror-movie buildup, followed by the Darth Maul lookalike getting absolutely thrashed by Arya Stark in about ten seconds. The latter letdown is done and dusted, but the rideshare company has shown signs of life in recent weeks, leaving investors hopeful that their army of drivers will bust down the wall of resistance and usher in a new era of success for consistently-unprofitable startups.
2. Arya Stark - Netflix (NASDAQ: NFLX)
It may be laughable today, but Arya and Netflix were once both underdogs. Prior to 2009, the streaming giant was a far cry from the world-conquering force it is today, mostly mailing rental DVDs and working out a way to make Blockbuster kick the bucket. Meanwhile, Arya was a scrappy tomboy with a knack for combat, gifted her first sword by her big brother. A few short years later, and Netflix is a market standby trading at $348.11 a share, and Arya is a shapeshifting, demon-slaying, globetrotting master assassin.
Back in December, streaming TV giant Roku looked almost as dead as everyone's favourite bastard did back at the end of season five. After peaking at $77 a share in October, the company dipped close to $26 at the close of the year. Increasing competition from Apple and mounting U.S.-China trade tensions made it seem to some that the company's market watch had ended. But—just like Snow—many were skeptical that the death would stick, and today, stocks are trading at a whopping $83 a share, more than triple its initial offering.
4. Jaime Lannister - Tesla (NASDAQ: TSLA)
Jaime had a pretty good redemption arc going, up until the point that he saddled up his horse, abandoned Brienne of Tarth, and returned to King's Landing to die buried in the rubble next to his "hateful" sister. Tesla, too, seemed like it might win skeptics over for a bit, reporting peak numbers at the end of 2018. Unfortunately, since then, the company reported a $102 million loss, bringing shares down to 2016 levels and prompting Wedbush analyst Daniel Ives to declare a "code red situation." With Elon Musk distracted by what Ives calls "sci-fi projects," the CEO is at risk of becoming another boyish, high-minded executive full of hot air—not unlike our gold-handed friend.
5. Daenerys Targaryean - Activision Blizzard (NASDAQ: ATVI)
For a long time, investors seemed to have as high of hopes for Activision Blizzard as Game of Thrones fans did for Daenerys. Before September of last year, the company was up 20%, after several years of relatively steady growth. But after a weak third-quarter earnings report revealed diminished revenue from 2017 and guidance substantially below Wall Street expectations, values plummeted, erasing previous gains and cutting the company's valuation nearly in half.
The good news for the company is that unlike Mad Queen Danaerys—First of Her Name, The Unburnt, Queen of the Andals, Breaker of Chains, etc. etc.—they weren't stabbed in the heart. As such, their long-term prospects look a lot better than Dany's do, with her lifeless body clasped in the talons of her beloved Drogon.
6. Sansa Stark - Exact Sciences (NASDAQ: EXAS)
Sansa's defining trait is a cunning resilience forged in the crucible of overwhelming adversity. Exact Sciences were never paired with a ruthless sadist, much less two, but there was a time when it appeared they might fold under the weight of financial turmoil.
In 2003, shares were at $18. By late 2008, they were trading for pennies on the dollar. But just in time, a series of shrewd, calculated moves saved the company. After selling off some intellectual property to develop a game-changing at-home colorectal cancer test, its valuation increased more than 10,000% over the ensuing decade. Like Sansa, the company didn't just survive an impossible situation—it thrived, leveraging keen decision-making into a truly dominant position.
7. Tyrion Lannister - Coty (NYSE: COTY)
You'd be hard-pressed to find a company whose valuation plummeted—and then recovered—faster than Coty in recent memory. The beauty company was the worst performer from the S&P 500 in 2018, dropping 67% across the year. Initially, it appeared that Coty's $12 billion merger with many of P&G's beauty side businesses was a union as fraught as Tyrion's team-up with soon-to-be Mad Queen Danaerys. Certainly, their prospects in December were looking about as good as The Imp's while he was waiting in his cell in the series finale. Yet somehow, both managed to turn their luck around. Today, Coty has recouped most of last year's losses, and while not exactly flying high, they're probably a lot more chipper than Tyrion is, filling in at his dearly departed father's old job.
8. Cersei Lannister - Eventbrite (NYSE: EB)
An IPO almost as explosive as Cersei's Sept of Baelor bombing put Eventbrite in a great position right out of the gate last year. Alas, short-term success was not part of their prophecy. After a series of precipitous tactical stumbles, including devoting a substantial chunk of change integrating Ticketfly into their business, the stock sits at $17.51 a share, well below its $23 IPO valuation. While they're probably not yet crying "Not like this!" from the basement of a crumbling palace, they'll definitely need to make some Lannister-level moves if they're going to survive.
9. Bran Stark - Bitcoin (BTC)
No matter what they say, nobody really understands bitcoin. Cryptocurrency buffs will tell you otherwise, but we all know that definitively charting bitcoin's long, confusing, and meandering path to its current upswing is a fool's gambit. What's clear is that, for some reason, it's skyrocketing in value right now, and is once again generating heaps of hot takes from pundits throughout the media.
Sound like anyone you know?
Now, I know bitcoin isn't a stock—but then King Bran the Broken isn't quite human, is he? Even if cryptocurrency is far from becoming the king of the financial world, we have to admit that it's at least as convoluted as the machinations of the Three-Eyed Raven.
As to whether putting bitcoin anywhere near the Iron Throne of Finance is the right decision? Ask me again in ten years.