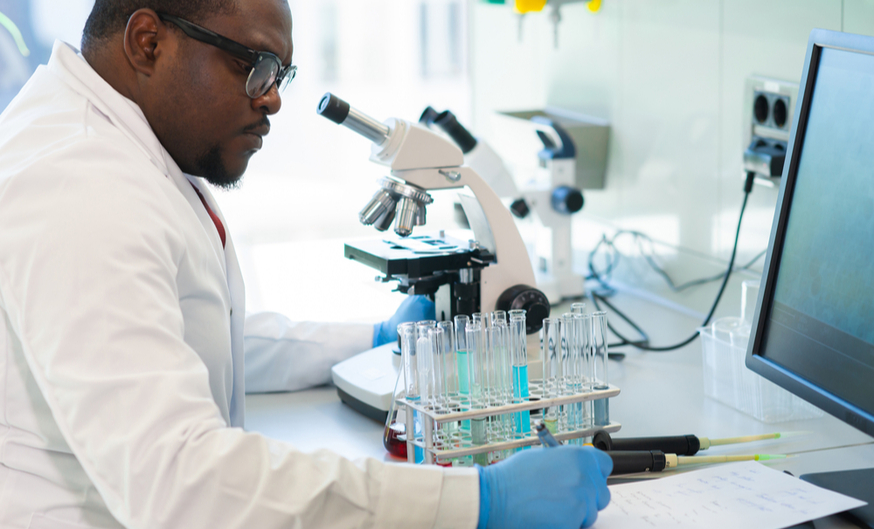 Image source: Maksim Shmeljov, Shutterstock.com
Immuno-oncology company Portage Biotech Inc. (CSE: PBT) rose 2.5 cents on 216,000 shares Monday after announcing a US$10 million non-brokered private placement alongside a reverse stock split consolidation.
The deal will follow Portage's shareholder-approved plan to consolidate its shares 100-1. After that, the company plans to issue up to 1 million post-consolidation common shares at US$10 each, which it says represents the stock's post-consolidation 20-day weighted moving average minus a 10% discount. Portage also says it reserves the option to issue up to an additional 10% to cover over-allotments if necessary. Two of the company's directors, Dr. Gregory Bailey and James Mellon, have agreed to subscribe for up to a total of US$2 million to cover the portion of the offering left unsubscribed by outside investors.
The company says it plans to use the proceeds to advance its immuno-oncology portfolio toward clinical testing, to form "one to two new companies," and to "enable [it] to pursue an
additional listing of its common shares on a senior stock exchange."
Portage Biotech invests in a number of subsidiaries developing therapies for various cancers. The most advanced clinical program is Intensity Therapeutics', whose tumour-recognition drug INT230-6 is currently in phase I and II trials, and recently entered into a clinical trial agreement with Bristol Meyers Squibb. Portage owns a 10% stake in the company, which it purchased last July.
The CSE suspended trading on Portage's stock back in August and reinstated it in April. Since being reinstated, shares have jumped from 2.5 cents to 15 cents per share, though of course this is prior to the planned consolidation.