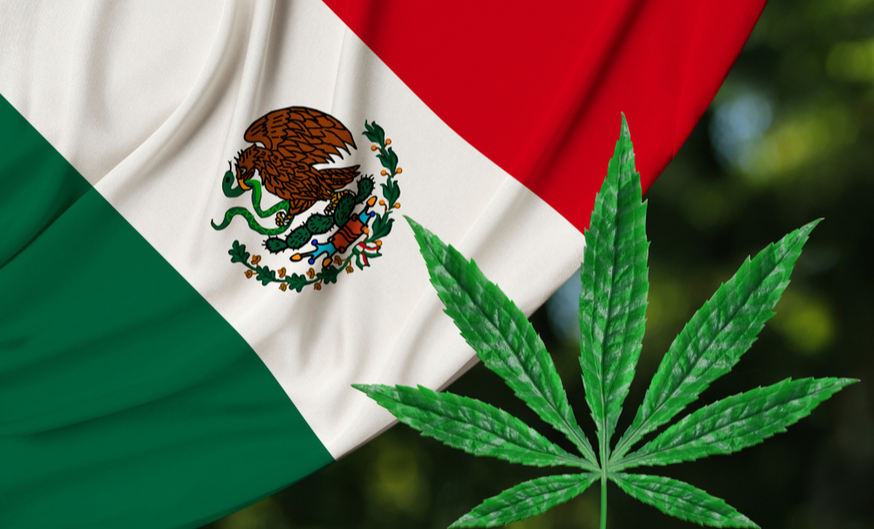 Source: Kittyfly, Shutterstock.com
Note: PrivatePlacements.com has NOT received compensation from Xebra Brands in connection with this message, nor is the writer an investor in the company.
At PrivatePlacements.com, one of our favourite things to do is to bring value offerings with potential near-term catalysts on the horizon to the attention of our investor community.
With that in mind, a recent under-the-radar private placement from currently-private cannabis company Xebra Brands is one of the most interesting financings we've seen this month.
On March 1, Xebra announced a $5 million non-brokered private placement, planning to sell 25 million units at $0.20 each. Each unit will include a common share and a half warrant, with full warrants exercisable at $0.35 for a year.
The deal comes in advance of a decision from the Supreme Court of Justice of Mexico to potentially grant Xebra an injunction that would authorize it to be the first company in the country to legally commercialize cannabinoids under 1% THC, derived from the cultivation of hemp, mainly CBD.
It's an unusually binary catalyst: If the injunction is granted, it could be a tremendous boon for the stock, not to mention its massive impact on the Mexican cannabis industry at large. If not, it could be a significant blow to the company.
It's exactly the kind of high-risk, high-reward opportunity private placements investors tend to love. To get to the bottom of the deal, we reached out to Robert Giustra, a director at Xebra, for an interview.
PrivatePlacements.com: What's the story behind the Supreme Court case? How did you manage to be potentially first in line to legally commercialize hemp in Mexico?
Robert Giustra: The Supreme Court has been the main driver of legalization in Mexico. Between 2015 and 2018 it granted several individuals injunctions enabling the possession of cannabis for personal consumption, on the basis that it is unconstitutional to deny them access to cannabis. Since then, some 500 individuals have received similar injunctions, creating an uneven playing field whereby some people can legally consume, and others would be committing a crime.
Mexico is now considering legalization in order to rectify this situation. We identified an opportunity under Mexican law to apply the same concept of a Supreme Court injunction to hemp cultivation and commercialization of hemp derivatives such as CBD and CBG.
PP: How would the decision change the cannabis market in Mexico?
RG: By granting us an injunction, the Supreme Court would be accelerating a new legal framework for cannabis in Mexico, while simultaneously providing Xebra with a significant first-mover advantage.
PP: How might a positive outcome affect Xebra's future prospects?
RG: First movers obtain the best valuations. For example, the first three deals in Colombia when it legalized obtained valuations of between CA$125 million and CA$315 million when they were purchased by Aurora, Canopy, and Aphria. Colombian valuations are now perhaps 1/10th of that on average. The valuation of a first mover in Mexico would also take into consideration the benefits of MExico being within the United States-Mexico-Canada Agreement, and the fact that it will be the largest cannabis market in the world.
PP: What else can we expect in Mexico based on the Colombian and Canadian experiences with legalization?
RG: What we have learned from both Colombia and Canada is that legalization is simply step one in a long path to the actual commercialization of cannabis. After a country legalizes, prospective companies must submit applications, grow trial crops, register seeds (as in Colombia), and undergo inspections by numerous ministries and departments. In summary, it takes two to four years from legalization to reach commercialization.
However, if Xebra is granted the Supreme Court injunction, it can commence commercial operations immediately, without any further permits or inspections required—Xebra's potential advantage is dramatic.
PP: What's next for Xebra if the Supreme Court grants your injunction?
RG: If granted the injunction, we intend to immediately commence cultivation, followed by commercialization of CBD and CBG products, possibly in partnership with established Mexican companies. For example, our largest shareholder is the founding family of one of the largest beverage companies in the country.
PP: What happens to Xebra if the Supreme Court doesn't grant the injunction?
RG: We're a first move in Mexico regardless, and Mexico is going to be the largest cannabis market in the world—at least until such time as the US legalizes. Mexico is the next big stock market cannabis play.
But we're not just in Mexico. We're a first mover in holland, we're nearing commercialization in Colombia, and we're aiming to launch our THC lemonade here in Canada this summer. Our beverage brands and formulations have been well-received, and we have trademarks in many countries that are legalizing or decriminalizing cannabis.
PP: How were you selected by the Dutch government to participate in medicinal cannabis trials? What are your plans for the Netherlands?
RG: Our second largest shareholder is a successful operating company based in Holland with food products on shelves in 12 European countries, and our cultivation and breeding team is very experienced. Partly for these reasons, we were successfully selected by the Dutch Government from many applicants to be one of five companies to engage in medicinal cultivation trials (THC).
Two of the five companies will be granted a duopoly, each with a 70 million euro contract guaranteed by the Dutch government, to supply all the cannabis (THC) sold throughout Dutch pharmacies. We are in the process of preparing for cultivation in holland, which will commence in the second quarter of this year.
PP: How will this latest financing serve your vision for the company?
RG: We will commence trial cultivation in Holland (THC), we will launch a THC lemonade beverage in Canada, we will complete pre-commercial agronomical evaluations (THC) in Columbia, and if the injunction is granted, we will carry out proof-of-concept hemp cultivation in Mexico and fast-track commercialization of CBD products there.
PP: What else is on Xebra's docket for 2021?
RG: In addition to those items indicated above, going public is a principal objective. Upon completion of the current financing, management intends to seek a listing on a stock exchange.
PP: With all that said, what's your quick pitch for Xebra? What do you want investors to take away from this interview?
First movers obtain the highest valuations—we're first movers in both Holland and Mexico, which will be the world's largest cannabis market. The cannabis beverage sector is projected to be huge—our largest shareholder is the founding family of one of the world's largest beverage companies, and with their input we have created perhaps the strongest beverage brand in the cannabis sector. These brands and related slogans are protected by trademarks in many countries. Our profile is unique and our valuation is very reasonable—we expect Xebra to be well-received in a stock market listing.
If you're interested in learning more about Xebra Brands, feel free to reach out to [email protected] or call 1-604-418-6560.