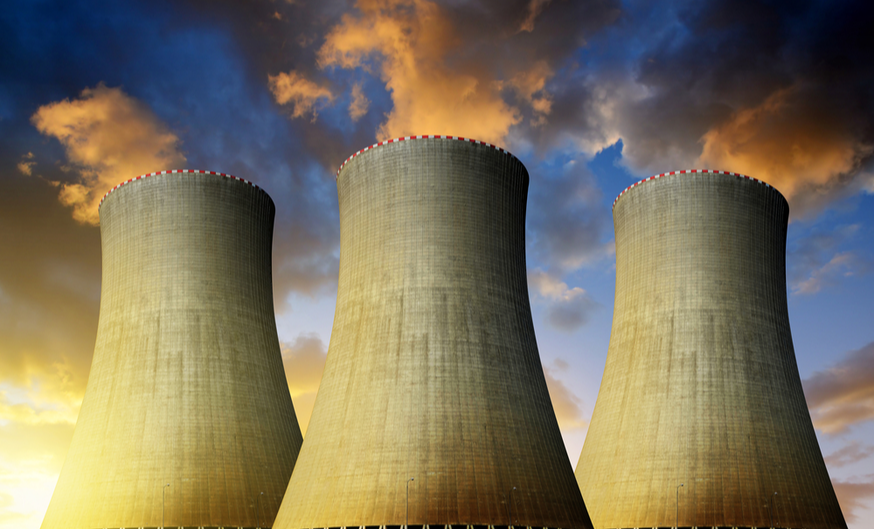 Image source: jaroslava V, Shutterstock.com
Back in June, we predicted that 2021 would be one of the most exciting uranium markets in years. And as of mid-September, it seems that our prediction has come to pass.
The price of uranium rose to an eight-year high of $44 a pound this week, up about 40% in the last month. The trend comes not too long after the July launch of Sprott Asset Management LP's Physical Uranium Trust, which has been stockpiling physical U3O8 while climbing over 45% since its inception. Traders argue that the surge may be related in part to the Sprott vehicle, which now holds 26.16 million pounds of U3O8 within the trust, making it the biggest uranium fund in the world. The jump began in mid-August, as the Trust issued new units to buy up more physical uranium.
Still, Sprott can't take all the credit. Proponents will tell you it's just simple economics, a familiar story by now: Following the Fukushima meltdowns of 2011, uranium prices collapsed. The ensuing skepticism about the safety of nuclear power spurred Japan and Germany to essentially abandon the industry, and many others to conduct internal reviews of its viability. As a result, supply began to pile up, and big miners began to cut down on production.
But, as uranium bulls have been repeating for basically the entire decade, the supply glut may not be possible for long. 52 reactors are currently under construction across the globe, with many more on the docket. China voiced intentions in 2018 to triple its nuclear capacity by 2030. India plans to add 21 reactors to its supply by 2030. Rosatom, owned by the Russian state, says it has landed deals to build 30 reactors in countries from Finland to Turkey.
And in 2021, carbon cuts have taken center stage, as the effects of climate change grow ever more obvious. Uranium supporters argue that uranium will have to play a key part in the transition from fossil fuels to renewables if world governments' lofty targets are to be met.
This week, even the infamous Reddit forum WallStreetBets got involved. The Wall Street Journal says that speculators there are pondering whether there might be another Gamestop- or AMC-like opportunity waiting in the radioactive metal.
Whatever the cause, uranium companies are having a field day. Uranium Energy Corp. (NYSEAmerican: UEC)—which is a sponsor of PrivatePlacements.com, though not for this article—is up 85%, Denison Mines Corp. (TSX: DML) is up 76%, and Cameco Corp. (TSX: CCO) is up 54% since Aug. 17.
But, as Jinjoo Lee points out at the Wall Street Journal, the rally may remain tied to the long-term future of the metal, and may not necessarily reflect its supply-and-demand economics today. Meaning that the trend could be short-lived.
Still, whatever your opinion, it's a fascinating time for uranium bulls and bears alike. Time will tell who comes out on top.