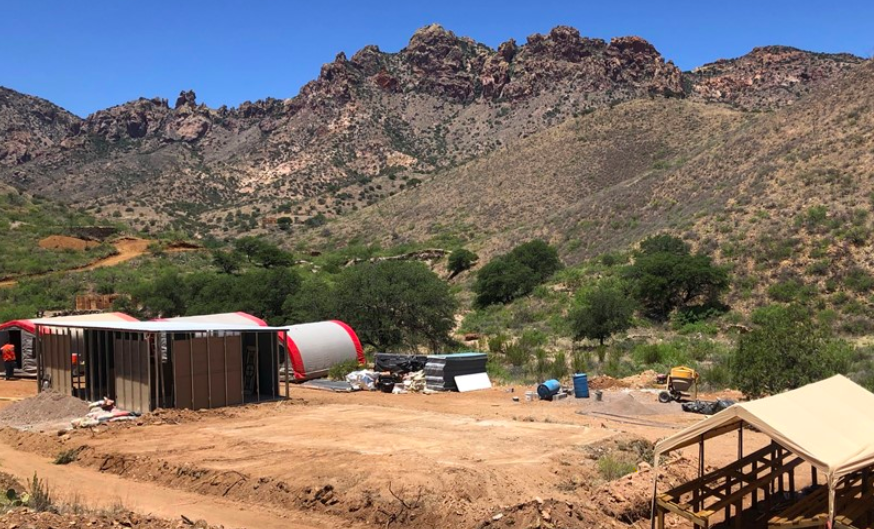 Image: Image taken during construction at Kootenay's Columba Silver Project, courtesy Kootenay Silver Inc. ©2020
Kootenay Silver Inc. (TSX-V: KTN) announced a $5 million private placement on Tuesday and quickly upsized it to $7 million. The offering capitalizes on the company's recent moment generated by last week's report of excellent drill results from Kootenay's Copalito project.
The company plans to issue 17.5 million special units at 40 cents each through a syndicate of underwriters led by Mackie Research Capital Corporation. Units will include a common share and a half-warrant, with full warrants exercisable at 55 cents for 24 months. The deal is scheduled to close on or about Aug. 20.
Kootenay says it intends to use the proceeds for working capital and general corporate purposes.
Last Wednesday, Kootenay reported that it had hit 1.0 metres of 2,830 grams of silver per tonne (g/t Ag) near the surface early in its first drill program at its Copalito project in Sinaloa State, Mexico. The week before, it reported results from its Columba project in Chihuahua State, Mexico, with one hole intersecting 1.0 metre of 2,010 g/t Ag. Kootenay has the option to acquire a 100% interest in Coptalito for US$985,000, or Columba for US$3,290,000, both through staged payments. For now, the company plans to continue to drill another 1,400 metres at Coptalito, and an additional 3,800 metres at Columba in the coming months.
Shares of Kootenay are up 11.5 cents for 2020. At the close of the market Tuesday, shares were trading at a 52-week high of 45.5 cents per share, at markedly higher volumes since early May.