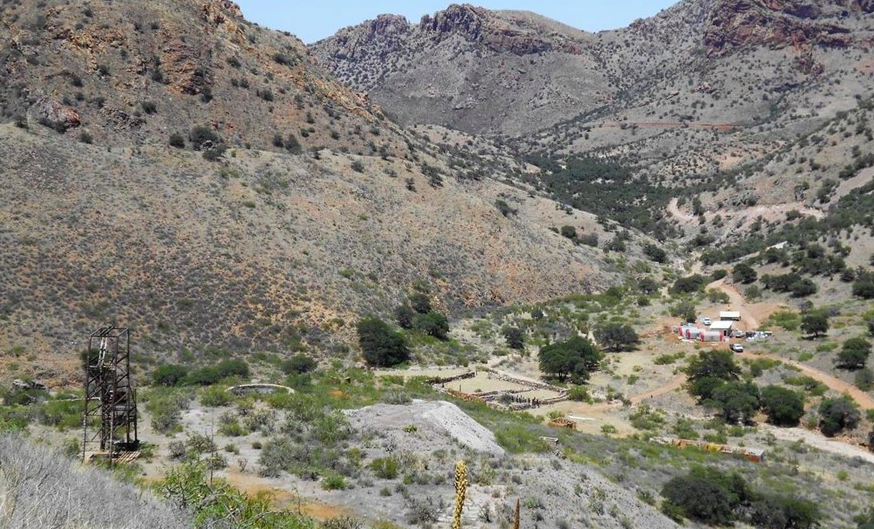 Image: Kootenay's Columba Silver Project, courtesy Kootenay Silver Inc. ©2020
Kootenay Silver Inc. (TSX-V: KTN) shares rose 7 cents on 7.08 million shares on Wednesday after the company announced that it hit high-grade silver at its Copalito project in Sinaloa State, Mexico.
The company released results from three new holes from its 3,000-metre drill program at the deposit, the most interesting of which intercepted 1.0 metres of 2,830.0 grams of silver per tonne (g/t Ag) near the surface. The same hole also hit 13.1 metres of 347 g/t Ag, while a second hole hit 10.3 metres of 80 g/t Ag and 0.91 g/t gold.
"Encountering high silver grades so early in the inaugural drill program at Copalito is very exciting," Kootenay CEO James McDonald said in the release. "We are optimistic about the potential of both Copalito and Columba hosting high-grade silver resources to add to our existing silver equivalent resource base of 144 million ounces in the measured and indicated category plus 35.7 million ounces in the inferred category at our La Cigarra and Promontorio properties."
Kootenay restarted drilling at Copalito in June after a COVID-related delay, targeting six veins exposed to the surface. In the first hundred metres of exploration, the company hit grades including 22 metres of 106 g/t Ag.
The company has also been busy with a 7,000-metre drill program on its Columba project, which was also subject to a delay. Before halting operations, the company hit grades including 1.0 metre of 2,010 g/t Ag within a broader interval of 7.0 metres of 762 g/t Ag. After restarting drilling, it recently intercepted 1.23 metres of 601 g/t Ag and 0.95 metres of 753 g/t Ag.
Shares of Kootenay have seen increased volume since the company began its latest drill program at Columba in January, and are up 12 cents for 2020 from 34 cents to 46 cents per share.