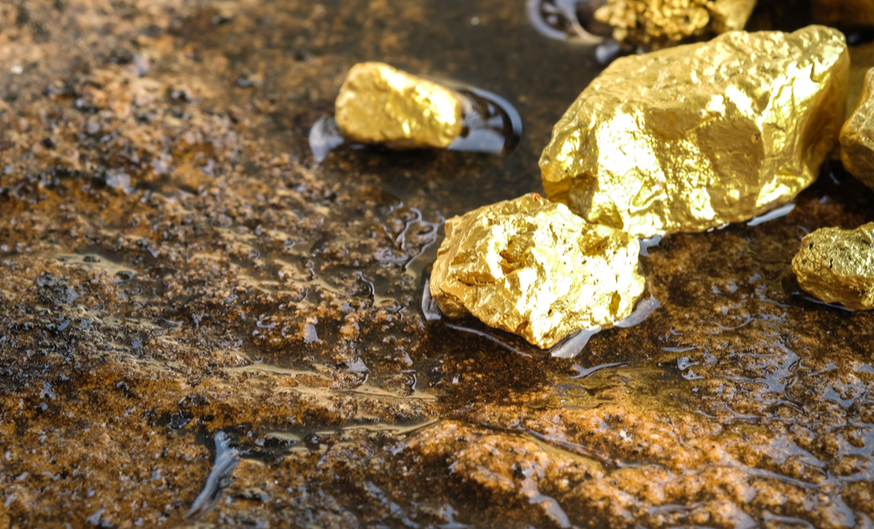 Shares of Kore Mining Ltd. (TSX-V: KORE) got a 20 cent bump on 5.38 million shares following the company's announcement of a non-brokered $7.5 million private placement with billionaire mining investor and industry icon Eric Sprott.
Kore plans to issue 6 million subscription receipts at $1.00 each and 1 million subscription receipts for flow-through units at $1.50 each, fully subscribed by Mr. Sprott via his 2176423 Ontario Ltd. corporation. Each non-flow-through subscription receipt will convert to a unit comprised of a common share and a half warrant, with full warrants exercisable at $1.50 for 2 years after the offering closes. The company says that assuming Mr. Sprott fully exercises all the subscription receipts, the deal will increase his non-diluted stake in Kore from 16.91% to 22.53%.
"I believe KORE is extremely under-valued and have positioned myself as their largest shareholder with over $12 million invested over the last ten months," Mr. Sprott said in the release. "KORE owns 100% of three district scale exploration opportunities, all with shallow high-quality drill targets. Add to that the Imperial PEA and the resources in the ground to back-stop value, KORE is setup [sic] to deliver out-sized returns."
Kore plans to use the proceeds to advance its gold project portfolio, including its Imperial and Long Valley projects in California and its FG Gold project in British Columbia.
Kore has been busy at all three projects over the past few months. In April, the company filed a preliminary economic assessment for Imperial, pegging the prospective shallow open-pit mine with a net present value of US$343 million at US$1,450 per ounce gold, 146,000 ounces of gold per year for 8 years totalling 1.2 million ounces in production, and US$142 million in pre-production capital costs.
Meanwhile, the company began a minimum 2,000-metre drill program at FG Gold back in February, recently intercepting results including grades such as 3.0 grams of gold per tonne (g/t Au) over 32 metres, and a new zone grading 3.9 g/t Au over 10 metres. Kore says it's planning another follow-up drill program at the project to "further delineate the existing resource and test on-strike and downdip extensions."
Long Valley is at an earlier stage. In January, the company highlighted its exploration strategy at the deposit, and its plans to continue its geophysical survey to identify drill targets for a program beginning this year.
Kore Mining is led by CEO Scott Trebilcock, an engineer who previously worked as the chief development officer for Nevsun Resources, which sold to Zijin Mining for $1.9 billion. Shares of the company are up 324.1% year-to-date for 2020, including the aforementioned 20-cent jump following Mr. Sprott's latest investment, to $1.23 per share.