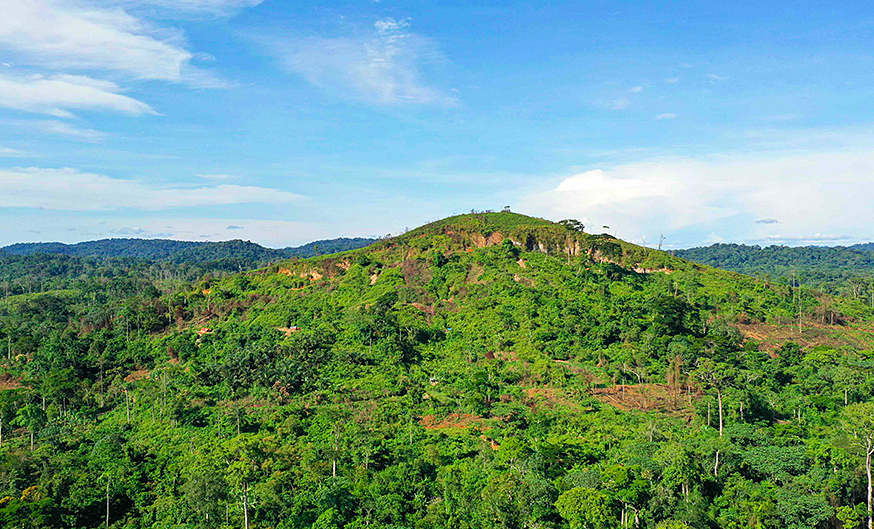 The Adumbi deposit, Image courtesy Loncor Gold Inc. ©2021
Loncor Gold Inc. (TSX: LN) announced a $4.9 million non-brokered private placement on Monday.
The company plans to issue 7 million units at 70 cents each, with each consisting of a common share and a half-warrant. Full warrants will be exercisable at $0.95 for a year.
Loncor says that "certain insiders" have already subscribed for 15% of the offering. Proceeds will go toward ongoing exploration at the company's 84.69% owned Imbo project on the Ngayu Belt in the Democratic Republic of the Congo.
Loncor expects a Preliminary Economic Assessment of the project soon, after its ongoing 7,000-metre drill program is completed. In the latest round of drill results, the company intercepted 7.04 metres of 2.68 grams of gold per tonne (g/t Au), 20.00 metres of 4.21 g/t Au, and 11.00 metres of 6.91 g/t Au. Currently, estimates at the project peg it with 41.37 million tonnes grading 2.37 g/t Au, or about 3.15 million ounces of gold.
Shares of Loncor rose between March and May following previous positive drill results, but since have declined a bit. Still the stock remains substantially above the level at which it ended in 2020, closing at $0.72 on Monday afternoon.