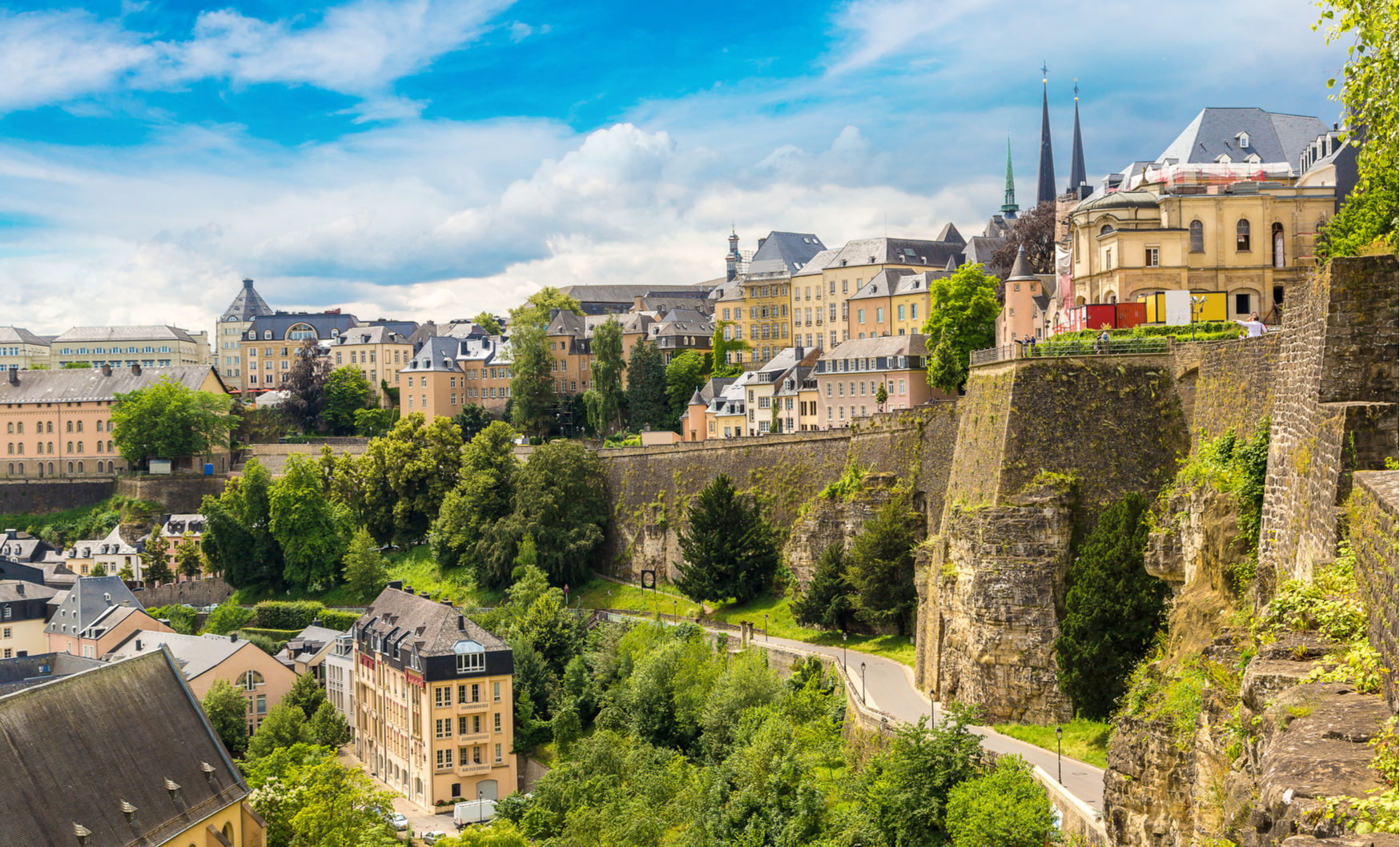 As producers battle for control of the budding U.S. and Canadian cannabis markets, big players have been setting their sights across the pond, hoping to strike green gold in Europe. In a market some speculators value upwards of US$137 billion, investors are scrambling to find a foothold that will give them a precious first-mover advantage.
But first, European governments must open their legislative doors to recreational marijuana. Though Uruguay became the first country in the world to fully legalize cannabis in 2013 and Canada followed suit five years later, uptake has been slow elsewhere. Across Europe, medical weed is legal is Germany—where, notably, licenses have been granted to Canadian producers Aphria (TSE: APHA) and Aurora Cannabis (TSE: ACB)—and tentatively in places like Ireland, France, and Poland, but recreational use remains a prickly subject. The industry has been hoping for a high-profile adoption event to signal the go-ahead for the region.

Now, it looks like Luxembourg may the unlikely hero we've been waiting for. A report published by POLITICO Wednesday detailed the diminutive country's plans to be the first in the European Union to federally legalize recreational weed. Officials are slated to reveal the proposal in the fall, with the goal of making it law within just two years.
Health Minister Etienne Schneider told POLITICO that the "drug policy we had over the last 50 years did not work," and that "forbidding everything made it just more interesting to young people." According to him, young folks are still picking up weed on the black market, potentially opening the door to accessing more dangerous drugs.
The legislation is expected to allow Luxembourg residents over the age of 18 to buy weed, supplied through a state-run cannabis agency that will regulate production and distribution. The proposal will likely ban non-residents from buying the drugs in order to prevent an influx of starry-eyed drug tourists.
The plan could very well end up being the first of many dominoes to fall in the European marijuana market. Neighbouring countries are already concerned about supply spillover from the tiny nation, but Schneider is eager to be an evangelist for reform for the EU. And Luxembourg, while small, is often considered quite influential as well, being one of the four capitals of the EU and an economic powerhouse with the second-highest GDP per capita in the world. If Canada is anything to go by, it will take time and no shortage of regulatory headache, but surely, marijuana investors have a lot to look forward to in the region.