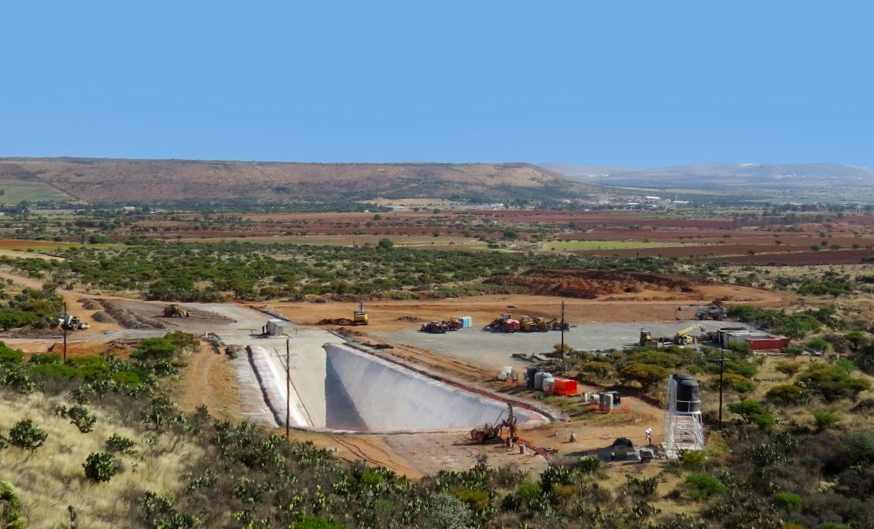 MAG Silver's Juanicipio project, image courtesy MAG Silver Corp. ©2020
Shares of MAG Silver Corp. (TSX: MAG) leapt $2.64 to $16.27 on Monday after the company announced that it has secured $60 million through a non-brokered private placement with billionaire mining investor Eric Sprott.
MAG will issue 4.53 million common shares at $13.25 each. It intends to use the proceeds for the ongoing exploration and development of the Juanicipio Project in Zacatecas, Mexico.
MAG owns 44% of Juanicipio in a joint venture with Fresnillo Plc (LON: FRES), the project operator which owns the remaining 56%. Fresnillo began developing the underground silver mine in April 2019 and expected to begin production in mid-2020, though last week the company was forced to halt work due to COVID-19.
A preliminary economic assessment filed in 2018 estimates the resource contains an indicated 12.8 megatonnes of ore at 427 grams of silver per tonnes (g/t Ag) for a total of 176 million ounces, and an inferred 12.1 megatonnes at 232 g/t Ag for a total of 91 million ounces, both alongside a smattering of other precious metal grades. The company conducted an infill drill program in 2019, the latest results of which include 5.7 metres at 3,884 g/t Ag and 1.2 metres at 278 g/t Ag.
The support from Eric Sprott has pushed shares of MAG to a better position than it was prior to COVID-19, and not far from a 52-week high.