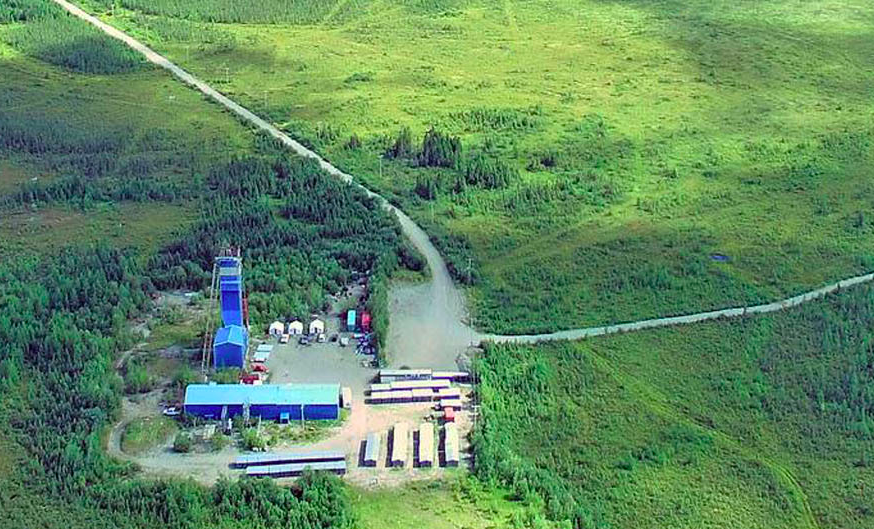 Douay project, image courtesy Maple Gold Mines Ltd. ©2020
Maple Gold Mines Ltd. (TSX-V: MGM) shares got a 4-cent boost on Wednesday following the company's announcement that it has closed a $6.2 private placement with mining giant Agnico Eagle Mines Ltd. (TSX: AEM).
The company issued 25.84 million units at $0.239 each. Each unit consists of a common share and a warrant exercisable at $0.34 for three years from Oct. 13, 2020. Though, Maple Gold wil be allowed to accelerate the exercise of those warrants if its share price exceeds $0.60 for 20 consecutive trading days.
Agnico already owned a 4.4% stake in Maple Gold prior to this private placement. Following the deal, the larger company nearly tripled its investment to 12.8% of Maple Gold's issued and outstanding shares, with 34.6 million common shares and 25.84 million warrants.
Maple Gold calls the investment part of the new strategic partnership with Agnico Eagle which it announced last week, including $18 million in exploration funding from the latter company. As part of the partnership, the two companies will combine Maple Gold's Douay project and Agnico's Joutel project into a single property package on the Abitibi gold belt in Quebec. Each company will be granted a 2% net smelter return on the resulting Douay-Joutel property, with a buyback provision of $40 million.
In September, Maple Gold gave an exploration update at the Douay project. In a 4,370-metre drill program completed in March, the company intercepted a number of grades including 75 metres of 1.23 grams of gold per tonne (g/t Au), 3.4 metres of 3.60 g/t Au, and 3.5 metres of 5.96 g/t Au. The company says it hopes to have an updated resource estimate for the project ready in 2021.
It also says that the private placement with Agnico brings its cash on hand to over $12 million, in addition to the $18 million from the joint venture funding package.
Maple Gold is led by Matthew Hornor, its president and CEO, who formerly served as the vice president and executive vice president for the successful Ivanhoe Mines Ltd. (TSX: IVN) for 10 years.
Shares of the company are up 17 cents for October, and closed at 32.5 cents per share on Wednesday afternoon.