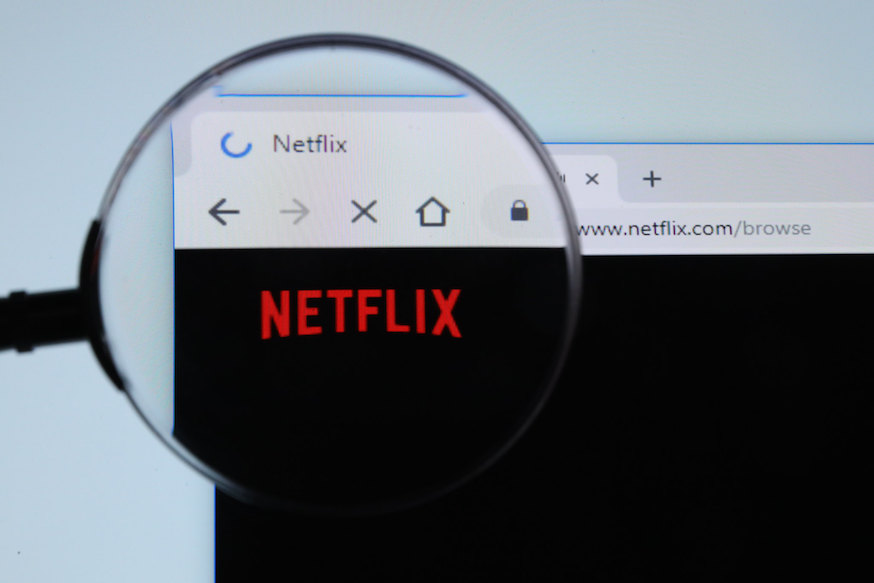 © Tim Reckman,
Netflix (NASDAQ: NFLX) has had a wild run in 2019, rising 39.45% to $373.25 a share amid the longest-running bull market in American history. But with big-name competitors edging into its streaming market, slowing subscriber growth, and weak analyst estimates on the horizon, the company's Q2 earnings next Wednesday may end up signalling trouble ahead.
Content Titans Muscle In
With 148.86 million paid subscribers and an ever-increasing stable of original content, Netflix has long enjoyed a premier position at the peak of the streaming heap. Lately, though, other conglomerates have been yanking popular shows from Netflix to stream on their own upcoming platforms. The Office, Netflix's most popular show, is leaving the platform next year and heading to NBCUniversal's new streaming service in 2021. Friends—Netflix's second-most-watched show—is moving to WarnerMedia's HBO Max service in 2020. Both shows, which people seem to rewatch endlessly, will serve as centrepieces for these new streaming platforms.
This is all on top of Disney's (NYSE: DIS) announcement that it will pull all its movies from Netflix to stream on its Disney+ platform instead. The service, slated for release later this year, is expected to draw more than 100 million subscribers, with the potential to rapidly eclipse Netflix with its ubiquitous, globally-recognizable t brand and content. Don't forget that the company who created Mickey Mouse now also owns Star Wars, Marvel, Pixar, and NatGeo. Apple is even getting in on the streaming game sometime soon, with Apple TV+.
Then, of course, there are the competitors already on the market. Amazon claims Prime Video has some 100 million subscribers, though it's impossible to determine how many use the streaming service or just the two-day shipping. Hulu (which Disney also owns) recently posted a more modest 28 million users, but they're certainly still in the game.
So far, these announcements haven't done much to damage Netflix stock, and the company itself has shrugged them off. As Marketwatch reports, the company wrote in a letter to shareholders over the holiday season that it "compete[s] with (and lose[s] to) Fortnite more than HBO," and that its focus "is not on Disney+, Amazon or others, but on how [it] can improve [its] experience for [its] members."
This means spending big on original content, more than $12 billion in 2018. Netflix's flagship series Stranger Things reached a record 26.4 million viewers with its season 3 release, almost certainly boosting subscription rates. If the company can repeat the show's success, its confidence may be well-founded. So far, analysts seem torn about its prospects.
Do or Die
2019 will be a turning point for Netflix. "Subscriber growth is no longer enough," wrote New Constructs LLC analyst David Trainer in a May column for Barron's, "Netflix needs to prove it can monetize its original content before competition (with decades of monetization success) takes more market share. Time is running out for Netflix's current business model to work."
With that in mind, projected Q2 earnings may leave something to be desired. Analysts surveyed by FactSet expect the company to post earnings of 56 cents per share, a 34.12% decrease from last year's 85 cents per share. Management expects 5 million new subscribers—a key metric for the company—compared to 9.6 million new subscribers last quarter, and 5.14 million from the same period last year. If subscribers really are slowing down, even despite hits like Stranger Things, that could prove to be a serious problem.
Still, Netflix has surprised skeptics before. One thing that is nearly certain is a short period of volatility on earnings day. CNBC reports that the stock moves an average of 12.81% each time it posts earnings. No wonder investors are so anxious in the lead-up to Netflix's July 17 earnings report.